'You are the bows from which your children as living arrows are sent forth"
This weeks photos were taken on Saturday when we managed to head to a pumpkin patch. Monkey was desperate to visit one but I was worried that the weather would be bad again. However by lunch time there was blue skies and we had finished our chores in town. So we headed to Sompting to the same patch we tried last year.
Because of the rain last week the entrance was a tag boggy, cars spinning all over the place. But thankfully the patch itself wasn't too bad. There was also lots of variety of pumpkins and squashes. Monkey decided pretty quickly that he  wanted the biggest roundest pumpkin he could find. Only it wasn't to be orange it had to be white. Kipper on the other hand wanted to pick up all the small ones. He did a good job of picking up all different varieties. I think he liked it because he could actually pick these off the plants because they weren't too big for his hands. I had said that we could only pick one. But we ended up with one large one and six smaller ones.
The patch itself was very busy. We found several abandoned piles of picked pumpkins and wheelbarrows full. Kipper was particularly taken with this pile and sat and ate a snack before his big brother wanted in on the action. Typically I took about thirty photos before I managed to get this one of them both looking at the camera. Its not the best photo and I almost shared the one of Kipper hitting Monkey with a small green variety. Since it pretty much sums up their relationship at the moment!
I am looking forward to next week when the boys are on half term and we can spend some more time together as a family.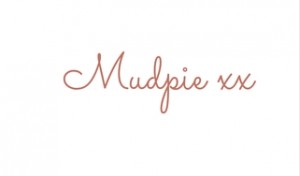 If you've liked this post please follow me on my social media channels:
Mudpie Fridays: YouTube | Twitter | Instagram | Facebook | Pinterest | LinkedIn