AD – We were gifted the Hatching Toothless – How to train your dragon for the purpose of this review all words and opinions are my own. 
Review Hatching Toothless – Monkey is absolutely mad on how to train your dragon and has been enjoying watching the series on television. If you couple this with the fact that Hubby queued for two hours a couple of Christmas's ago to pick up the must have toy a Hatchimal. So when we got offered the option to review Hatching Toothless we of course said yes.
Hatching Toothless
The boys could not wait to hatch Toothless. In order to get the hatching process started you need to remove the two pins in the bottom of the egg. Once you have done this then you need to play with the baby dragon to encourage him out of the egg. As you play you can hear the dragon making noises through the shell.  Monkey thought it was great fun to shake the egg and turn it upside down. Not that baby Toothless thought that it was very funny. Very soon we started to see a green light appearing through the egg.
The boys got very excited at this point. We put it down and watched as part of the egg began to crack. It wasn't long until there was a hole on one side helped by inquisitive fingers. Although watching their little faces as the top of the egg cracked all the way and the top popped off was priceless. They were both attached to the little dragon straight away. Picking him up and throwing him around. Toothless's eyes glow bright green and his ears moving and wings flapping.  It wasn't long until they were starting to train him.
Once he is out….
On the base of the dragon there is a dial with different numbers. By moving it to number one you start in free play mode. This seems the one which has held the boys attention so far. During this mode you can pet him by stroking his head and lay him down to sleep to her him snore. Also included in the box there is a fish which you can feed him, Kipper was most taken with the fact he burped after the meal. Nick naming him Buddy! Monkey on the other hand liked to activate the plasma burst by putting his hand on his tummy and flying him around the room.
The other modes 2 -7 are all different games. These include drain trainer, hot potato, the yes no game. There is also the option to roar at Toothless and to see how he responds to music. We are yet to explore them all completely but what we have tried goes to show that this is so different to many of the other hatching toys. It feels like there is so much more to this little dragon. Both boys are already very attached to him, putting him asleep at night time and giving him cuddles.
Hatching Toothless is designed for children aged 5 and over and has an RRP of £59.99. He comes with 2AA batteries included. When he is not being played with he shuts down.  Meaning that he is not going to make an odd noise at night. Plus it helps the batteries to last longer.
Our Summary
The boys are really taken with the new member of the family taking him wherever we go. I can see us getting a lot of enjoyment from him over the coming weeks. I suspect he will be high the the Christmas lists of many a young child this year.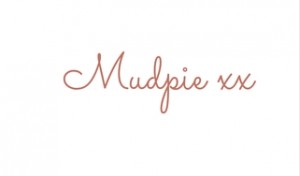 If you've liked this post please follow me on my social media channels:
Mudpie Fridays: Twitter | Instagram | Facebook | Pinterest | LinkedIn