I always find the last week before we go away stressful, trying to balance the demands of work with making sure we have everything sorted. Needless to say everything was left to the last minute as usual. If you would like to see what we got up to last week then you can do so here – Our Adventures in Pictures: 365 Week 42 2019.
Saturday 19th October – Day 292
We woke to the first clear day for what feels like weeks. So the decluttering went a little out the window as we ran errands in town before visiting a Pumpkin Patch in Sompting. It is the same one as we went to last year and because oft weather was heaving. But the boys had so much fun walking amongst all the pumpkins picking what they wanted. Our intention was only to get one large white one. However a few smaller gourds ended up in the wheel barrow along with an onion squash which we are going to try to make something with. Needless to say for the first time in a couple of weeks Ive had lots of pictures to choose from!
Sunday 20th October – Day 293
The bad weather was back which actually made life a little easier since we set about decluttering again. Although on these days I think the boys probably have a little too much screen time. We managed to do our small utility room and three kitchen cupboards. Throwing away two bin liners of rubbish and seven bags of recycling. The alcohol cupboard was the worse. I am not sure why we had held onto bottles of Ouzo since 2012! It didn't taste great when we were in Greece so why it would taste any better in the UK I don't know! I also made the Christmas Cake and some Mango Chutney. As is tradition everyone had a stir of the cake.
Monday 21st October – Day 294
A normal work day for me. An interesting opportunity has arisen which hopefully in time with play itself out. I didn't take any pictures today.
Tuesday 22nd October – Day 295
In London early this morning and managed to snap the sun rising over Tower Bridge. It was quite amusing watching everyone stopping on London Bridge to snap away. I am sure social media was awash with similar photos. I was training today and I think the session went well. I even managed to make it back for my hair appointment at 7pm.
Wednesday 23rd October – Day 296 & Thursday 24th October – Day 297

Another two days at work which seemed to whizz by. On Thursday I had a colleague down from Edinburgh which meant the whole day on the road. The weather was awful which really slowed down the traffic and consequently meant we were running late for most of the day. I am going to attempt to read a book while we are away which I took a photo of for instagram stories. I struggle with stories during the week because of work.
Friday 25th October – Day 298
I took a lot of photos today! I finally started to photo the gift guides which will be going live when we get back from our half term break. I really should learn and do a little at a time rather than it becoming a massive job. As it is I think I only managed to get half way through them. I also had two last minute instagram photos to take for sign off. As well as packing and taking the cat to the cattery for its holibobs. So it was a pretty boring day for Kipper who kept himself amused by emptying out the whole toy box in the lounge. But sometimes these things need to be done. Especially as we are leaving early tomorrow morning.
Blog Posts this week
Next week we are hopefully off to sunnier climbs if the weather holds, spending half term in Italy. I would be lying if I didn't say I wasn't looking forward to a little break.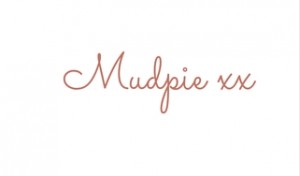 If you've liked this post please follow me on my social media channels:
Mudpie Fridays: Twitter | Instagram | Facebook | Pinterest | LinkedIn