Gift Guide for Him – I always struggle to buy for Hubby. He tends not to want for a lot and that he does he buys himself. So it can make Christmas time tricky. So this year I have put together a guide for the difficult men in your life, for those that have everything they could need. Hopefully some of these items they will want. Just like my other guides this year you also have the chance to win all the contents worth £570.
As much as I like novelty gifts I also like to make sure they have usability. Cufflinks are always high on the list since my husband seems to have the ability to loose them so quickly! The luxury leather case that comes with these will allow you to also store a further three pairs. So it is perfect for travelling which we do a fair amount of. The inside of the case is lovely and soft which will protect the  cufflinks. Included with the case is one football boot and one football.  RRP £24.99 and available from The Present Finder.
Personalised Football Book
Designed to allow the reader to relive some of the most iconic moments in history these fantastic Personalised Football Books come from Personalised Football Books
From legendary cup triumphs, insane goals, dramatic promotions and thrilling victories, a football newspaper book documents content from the most prolific games, including Premier League, Football League and Scottish League teams. And the newspaper coverage dates back to the early 1900s for the most extensive and detailed reports.
There are a wide choice of teams to choose from, with sixty one listed. The cover is beautifully made with a luxurious feel to it and the pages are very well printed. Yet they retain some old world charm. Inside the cover is the opportunity to place a unique label with a message. There are also black leatherette and A3 options. The price varies depending on the option chosen but starts from a very reasonable £39.99.
HAIX Scout – All Terrain Boots
We spend a lot of time outdoors with the boys and its important that we have the right footwear. European footwear provider HAIX is a manufacturer of adventure and outdoor footwear. They specialise in the Cross Nature range of footwear which combines rugged durability and supreme wearer comfort.  I opted for the HAIX Scout for Hubby. It is a trekking boot designed for everyone that is interested in exploring the outdoors. There is also a lady version available. Water proof via a GORE-TEX® membrane and extremely comfortable, it has a rubber sole to ensure slip resistance. It extends above the ankle by 17cm which means it will protect ankles from sprains on rough terrain. My husband has ankles that have been badly abused by playing football so this is very important for him. My husband has enjoyed wearing the HAIX Scout and it is now his go to footwear when we are out and about. RRP £174.90.
Nextbase 522GW Dash Cam
Nextbase is the UK's leading dash cam manufacturer, offering a range of affordable and easy to use dash cams with HD quality video recording. Nextbase has produced a range of dash cams with a wide array of features to suit all budgets and all those hard-to-buy for friends and family members in your life. Whether it's tech enthusiasts or petrol heads, the safety conscious or nervy new drivers, there's a Nextbase gadget for everyone.
I opted for the 522GW Dash Cam, which is revolutionary in its field. It has Alexa already built in and an SOS function which I love.  Not only that it has a touch screen and a very high spec on the visuals.
1440p HD resolution at 30 fps
Inbuilt Polarising Filter
3" HD IPS touch screen
140° viewing angle
10Hz GPS Module
Bluetooth 4.2
Wi-Fi via MyNextbase Connect and PC/Mac software – MyNextbase Play
It has an RRP of £149.99 is available from a number of high street retailers such as Halfords, Argos, Very and Currys. You will also need a U3 class microSD card to operate it.

ST&G's Great British Adventure Map
Keeping  with the  outdoors  theme.  I really like The Ultimate Adventure Map of Britain created by  Ordance Survey. It features the best wild places, islands, mountains, beaches and events. So it is perfect for our love of adventuring. One side contains a map of Britain with thousands of things to look at, run up or jump in, while the other side contains lists of must-visit places and snippets of random trivia to impress your friends, plus a space to add your own plans and tick lists. I am sure this will form the basis of our bucket list next year especially as it contains the top 50 places to go with a little description of each. You can even get a framed version should you wish. It is really detailed and the printing is bright and colourful. It is a great edition – especially for those looking to give experiences over things this year. RRP £14.99 
I have seen a fair few personalised gifts but never anything like this. Which is from Norma and Dorothy. The specialise in lovely personalised gifts. All I needed to do was to select the address I wanted the map created around. They then  engrave a stylish map design onto a premium beer pint glass. All text is removed from the map to ensure the outcome is a wonderfully artistic impression of the chosen location. I chose a message to add to the map to bring it to life and also a star to dictate the exact location. I am very happy with what I have received, its packaged beautifully and is of great quality. RRP £21.00

Personalised Wooden Hammer
Available from the Personalised Gift Shop this is perfect for those DIY lovers. The Personalised Wooden Hammer can have a message of up to fifty characters engraved onto the handle and measures 34 cm. There are two fonts to choose from either swirl or block. One of the things I know is important when choosing a hammer is its weight. This feels to me as though it is substantial and the engraving is done very well. RRP £16.00
Jelly Belly Festive Favourites
Just in time to warm hearts and delight taste buds Jelly Belly jelly beans return for a limited time in the Holiday Favorites Collection from  the Jelly Belly Candy Company. The 140g box contains five flavours – Pumpkin Pie, Cranberry Sauce, Hot Chocolate, Egg Nog and Candy Cane. They are a huge hit in our household. RRP is £5.00 and they will be stocked in John Lewis over the festive period.

The Hangrees Slime Making Parodies
We all know that husbands can sometimes be like big children. So these Hangrees are perfect for a stocking filler or small fun gift. Make your own Poop Slime with the disgustingly hilarious Hangrees Poop Slime – Mutant Turds.  All you need to do is feed the Mutant Turds a portion of parody food, shake him and make him poop mystery slime. Each Set includes pop culture parody figure, a Poo-ringles parody food container and resealable container to hold the slime. There are numerous slime making parodies to collect all based on famous children's TV shows and movies, including Cacacraft, Chew-KaKa, Fartnite and Mutant Turds. RRP £10.00 each

The Very Merry Christmas Game
We love a good board game. Normally sitting down on Christmas Eve to enjoy one. So this could be a pre Christmas gift. Move around the board collecting presents (present cards) to put in your stocking. Presents have a value depending on whether they're nice… or naff. Presents can also be given to other players – particularly the bad ones! You can take other players' gifts off of them and this is decided on the pull of a cracker. All players' presents are placed face down in the stocking so nobody knows what they've got but there are opportunities to take a sneaky look to find out which ones to get rid of and which ones to keep. Land on the singing space and you have to sing a verse from a Christmas song or carol to avoid losing one of your gifts! Watch out for the two dreaded sprout cards as they could have a bad effect and make you lose out… The player with the best presents at the end of the game is the winner. All the joys of Christmas in this one box! The Very Merry Christmas Game has an RRP of £20 and is available to buy from Amazon.

Masha
If you other half considers himself a bit of a whizz in the kitchen then this is the gift for him. It's a fantastically versatile and affordable electric hand-held gadget that can revolutionise your cooking. The Masha's distinctive extrusion technique and patented rotor-cone technology  produces restaurant-quality creamy mashed potato every time it's also great to prepare batches of nutritious baby food. It also makes light work of a variety of other recipes: mash other vegetables such as sweet potatoes, parsnips and butternut squash as well as making delicious guacamole and hummus.  Using the new interchangeable aerator blade it can also be used to combine ingredients for no-fuss pastry and crumble toppings;  whisk batters for Yorkshire pudding and sponge cakes or to whip cream. RRP £39.99 and is available to buy from Amazon, Argos, Sainsburys and Lakelands.

6 In 1 Hammer And Screwdriver
Keeping on the DIY theme but also knowing that we travel a lot. This 6 in 1 Hammer and Screwdriver is perfect for those little jobs that crop up while you are away. For example when you buy the kids a little souvenir and discover its actually screwed into the box! The set contains two cross head and two flat head screwdrivers. Made from metal it measures 18.5cm long and 7cm wide. RRP £9.95 and you can buy it from Rex of London.

Scaramanga Men's Leather Wallet
I love the vintage nature of Scaramanga's leather products. Available with both personalisation and a gift box. The mens leather wallet is made from their unique brown distressed Hunter buffalo leather. Each handmade men's leather wallet has 6 credit card compartments, two side compartments and a banknote compartment. There is also a removable transparent compartment that will fit a travel pass or Oyster card or ID card or driving licence. Its a really beautiful gift and has an RRP of £26

If you would like the opportunity to win the items included in this gift guide which are worth £570 then please enter via the gleam application below. For a full list please see the T&Cs below. Good luck!
Gift Guide for Him – worth £570

Competition is open to residents of the UK aged 18 and over
There is no cash alternative offered
The winner will be drawn at random and will receive the items mentioned in the gift guide, many of which are sent direct from the PR companies so I can not guarantee that these items will reach you before Christmas
The giveaway will close on the 4th December at midnight, the winner will be notified through Twitter
The Winner will be asked to provide an email address and full postal address
Please note that items will arrive separately. I have some other giveaways running at the moment so please check them out in the Blog Giveaways Page above.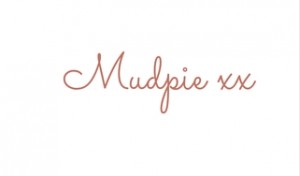 If you've liked this post please follow me on my social media channels:
Mudpie Fridays: Twitter | Instagram | Facebook | Pinterest |LinkedIn
This is a collaborative post we received press samples of the items in this gift guide.