Gift Guide for Her – Since halloween has been and gone and we have celebrated firework night I think its safe to start talking about Christmas. With this in mind I will be running my gift guide series again. The best part about this series is that you have the opportunity to win all the items mentioned in the guides which is worth a staggering £422
willow & finn Hand Poured Soy Candles
What better gift to give a mum this Christmas than some much needed me time?  willow & finn specialise in hand poured, small batch, soy wax candles uniquely fragranced with pure essential oils and luxury fine fragrance oils – with a nod to creating scents that both boost the mood or ignite a memory. The candles are poured into both refillable vintage containers and stylish apothecary amber jars including mini ones for travel. These are so beautiful and smell divine. Not only that their products and packaging have the environment in mind, packaging is recyclable and the soy used sustainable and carbon neutral. What's more, any candle packaging that is returned to willow & finn, will go towards a discount on the next purchase. The fine fragrance oils are all phthalate and paraben free. Priced at £8 each for the 60ml travel size or £22 for the larger 180ml size they make a stylish vest responsible gift choice. You can currently get them online on their website.
Le Nez Du Vin White Wine 12 Aromas Kit
Gifted boxed this is perfect for those wine lovers you need to buy for. This white wine tasting gift set will help the recipient develop their wine tasting abilities. Packaged with 12 basic aromas, including blackcurrant bud, butter, grapefruit, hawthorn, honey, lemon, linden, lychee, Muscat, pear, pineapple, roasted hazelnut, and toast, this gift set gives you a fantastic overview of many of the most essential scents found in the world's best wines. Set in a luxurious, cloth-bound box and accompanied by an informative booklet and 12 illustrated texts explaining each of the aromas, where they're found, and how to identify them, this is a serious gift for the serious wine-lover. We're sure you'll have hours of fun trying out your new-found skills on countless bottles of delicious white wine! RRP £74.99 available from The Present FinderThe Present Finder.
 Dot Art Sticker Book
I love anything creative but I need to be able to pick it up and put it down easily around work and family commitments. These Dot Art Sticker Books from the National Gallery Bookshop allow me to do just that. So are perfect for creative but time stretched mums. There are two available to choose from Van Gogh's A Wheatfield, with Cypresses and Georges Seurat's Bathers at Asnières. Which are two of the most popular paintings in London's National Gallery. They allow adults to understand how the two artists used colours to create vibrant and luminous scenes, resulting in the creation of works of art in stickers. Opening with a brief informative essay, each book contains thousands of coloured round stickers and  a poster "canvas" of coloured outlines. Readers simply need to match the stickers to the outlines found on the poster to recreate the painting, though it's not necessary to place each sticker on  precisely the right outline. RRP £10.99 
A really handy set for a day out, a trip to a festival or a picnic possibly. The set comprises of a pack of wet wipes, a hand cream and our famous moisturising hand sanitiser  all with a light rose fragrance and also a pack of 3 ply tissues. Perfect the handbag and to make sure the special lady in your life is never without. Available from MAD Beauty RRP £9.99
Poppy Red Pen Tray Case
Light Lab pencil cases are not just for kids! This is ideal to fit into any bag and to store all your stationary essentials so they are easy to find. Instead of digging around at the bottom of a bag or similar. I love the colour and the fact that it opens up completely flat. Made from  easily wipeable  soft, flexible silicone fabric. This unique Japanese design adds a stylish touch to your everyday accessories. Available to buy from Gift Giving All Wrapped Up RRP £12.00
Scaramanga Large Leather Vintage Journal
You can never have enough journals and this  slim classic large leather journal from Scaramanga  looks as if they are the kind of leather journal Indiana Jones would use on one of his trips! They are handcrafted from repurposed vintage leather, so no two leather notebooks are alike. Containing  40 pages (80 sides) of handmade paper made from recycled cotton, which creates a unique texture that is suitable for most pens types (except fountain pens) and sketching. These great value handmade leather notebooks/journals can be used as diaries, journals, as sketchbooks, writing down recipes, collecting poems, they make a great place to record an exotic or unusual holiday with memories, photos, mementoes and souvenirs. RRP £22 and available online from their website.
Love Leggings
Leggings are a wardrobe staple when you are a mum. If its to throw on under a tunic for play days, lounge wear or for exercise. Love Leggings are  a new premium leggings wear brand that supplies a range of products including everyday cotton, sports, maternity and kids leggings and tights. With quality at the centre of everything they do their leggings are non-see-through and come in inclusive sizing from a UK size 4-28. They also have a wide range of colours and a range of fits and lengths to suit everyone. I was so impressed with the choice available. I opted for Focus Plum 7/8 Sports Leggings which are perfect for yoga. The have a no-fuss seam design for zero interference and a flattering 'V' shaped waistband for a perfect bum-shaping silhouette. I need all the help I can get after two kids! As they are 7/8's in length, finishing perfectly above the ankle, or if you a petite like me it means they actually fit properly. I love them and the colour is so different they are too good just to wear for yoga! RRP £28
Cute Companions Crochet Kits
An ideal gift for creative new mums or mums to be these little crochet kits are beautiful. There is a wide choice of designs varying in price from £7.99 to £19.99 all gender neutral in lovely soft colours. They would look great in a nursery.  Here we have Monty the Monkey, Stanley the Sheep, Charlie the Cow, Dexter the Dog, Rupert the Rabbit and Fin the Fox. Each set includes Crochet hook, yarn, filling, tools and instructions. You can buy them online at the Crafters Companion. The price of this set costs £79.
For a really special gift these gin glasses are great for enjoying your favourite craft gin from. They are exactly what I have come to expect from Portmeirion. They come in a lovely gift box with three clear or pink crystals. The glass ware is sturdy sits nicely, yet it is not thick so easy to drink from. They are great quality and make a thoughtful gift. RRP £56.50 they are available from the Portmeirion website.
Folk Doves Backpack
Part of my mum wardrobe is a backpack. Running around after a toddler I need both hands free and I know they are a staple that a lot of  other mums use. But that doesn't mean that it needs to be a boring one. This gorgeous Folk Doves Backpack is large enough to stash a laptop or spare pair of shoes when its not full of all the necessary stuff you have to carry around with kids. RRP £19.95 and available online from Rex of London.
Miffy Slippers Crochet Set
Miffy is not just for children! Gift a pair of slippers with a difference  with these ballet shoe style Miffy Slippers. Designed to snugly fit your foot and made from superfine merino wool, they're so comfy you'll never want to take them off. Crocheted using double crochet stitch, this kit includes everything you need to create a pair of cute, foot hugging slippers.  RRP £35.00 available to buy online from Stitch and Story.
Ramer Sports Towel
Ramer Sponges, the UK's leading producer of super-absorbent and super-soft sponge products. The Ramer Performance Sports Towel (£9.99 RRP) is the ideal companion for a wide range of sporting activities. Highly absorbent, cleansing and refreshing, the Sports Towel is great for use during and after exercise and comes in a handy canister. Whether you're cycling, swimming, running, hiking or simply working out in the gym, the Ramer Performance Sports Towel ensures to keep you feeling clean and refreshed. The towel measures 630 x360 x 3mm.
Rosalique 3 in 1 Anti Redness Miracle Formula
Rosalique can be used as a foundation or concealer, instantly improving the evenness of the skin. If preferred, it can also be used as a base under your daily make-up.  Rosalique's clinically proven ingredients work actively with the skin to effectively reduce the intensity of redness. Dermatologically tested, making it safe and suitable to use on highly sensitive skin. The test performed by the German dermatology laboratory Dermatest, a leading institute, provided us with the rating 'Excellent'. It also contains an SPF 50 protecting the skin from further aggravation caused by UVA and UVB rays. Continuous protection from harmful light rays will further reduce irritation and skin redness. RRP £30 and is available to buy online from the Rosalique website.
The Cooks Diary
For those that are keen chefs and also need to be organised then they will love a Cooks Diary. Each week-to-view diary page features an irresistible, easy-to-prepare recipe: starters, light meals & snacks, main courses, desserts, bakes & cakes, side dishes, drinks, pickles & preserves. Available in three designs, A5 in size and with a sticker sheet to customise your diary, there is also lots of lists planners and calendars. RRP £10 available from the Cooks Diary website.
If you would like the opportunity to win the items included in this gift guide which are worth £422 then please enter via the gleam application below. For a full list please see the T&Cs below. Good luck!
Gift Guide for Her – worth £422

Competition is open to residents of the UK aged 18 and over
There is no cash alternative offered
The winner will be drawn at random and will receive the items mentioned in the gift guide, many of which are sent direct from the PR companies so I can not guarantee that these items will reach you before Christmas
The giveaway will close on the 5th December at midnight, the winner will be notified through Twitter
The Winner will be asked to provide an email address and full postal address
Please note that items will arrive separately. I have some other giveaways running at the moment so please check them out in the Blog Giveaways Page above.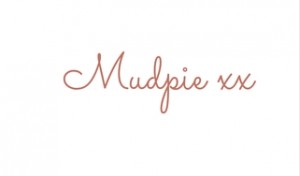 If you've liked this post please follow me on my social media channels:
Mudpie Fridays: Twitter | Instagram | Facebook | Pinterest |LinkedIn
This is a collaborative post we received press samples of the items in this gift guide.