AD We were gifted a Ocarina Music Player for the purpose of this review we were also compensated for our time. As usual all words and opinions are my own.
Review Ocarina Music Player: When I was a child around Monkey's age I started to get into Music. I still remember the first song that I brought on cassette tape. Having saved up my pocket money I visited the music shop with my dad. Rounders Records. Little did I know that it would become a favourite hangout as I got older. With music flyers plastered over my bedroom walls in my teens. Of course those where the days when you could buy singles on cassette. Something my boys will probably never understand the concept of. Fast forward thirty years and its all about streaming, downloading and A.I. Yet I still want him to have that love for music that we had growing up. Which is why I was interested when Ocarina Music Player  got in touch about their kids MP3 music player.
Monkey has been trying out the music player now for a couple of weeks and he loves it. Designed from birth it is covered in food grade rubber. Which means its perfect for little hands. It can also be bitten without any problems and pretty indestructible. With Kipper thats a must as he likes to destroy pretty much everything you put in front of him. I must admit is very tactile, you can't help but want to hold it. Its been ergonomically designed with one end being circular and easy to hold.
Operating the music player is really easy as it only has four buttons. You can start and stop playback, adjust the volume, change tracks or playlists, record and access the parental control features. Although it did take me a little time to work out how to turn it off. The parental control features are a nice touch as it allows you to set the maximum volume to save little ears. Plus there is the option to schedule shutdown, for example bedtime and then lock the buttons so its not possible for them to turn it back on again. Kipper especially likes to have music when he drops off. So when he grows out of the singing Ickle Pickle he currently takes to bed then this could be a good option.
It also has a rechargeable battery which can last for up to 15 hours. The device comes with 8GB of memory which will hold up to 1000 tracks and it comes with 19 preloaded. Although some of them are in Italian which is where the Ocarina Music Player is manufactured. Additional content is managed via the usb cable and my laptop. It appears as an external device. Meaning that you can transfer content from the laptop to the music player and vice versa. Allowing it to play content from iTunes or Amazon.
Monkey's favourite feature is that you can record into it. He likes to make a note of our adventures and then play it back to himself. He finds it highly amusing. The music player allows up to 100 minutes of live recording. I intend on recording Kipper's favourite stories on to it for when we fly to Canada later in the year. Its possible to use the music player with headphones so we won't be annoying any other passengers too. Plus as we are flying overnight the LED screen on the front will mean that I can see the tracks title, volume and battery level easily.
I can see us getting a lot of use out of the music player as time progresses. I hope that both boys will love music and audio. The recording function will really make a difference and I can see it really helping as Kipper gets older with his bedtime routine. It will be a very welcome addition to our travels in the coming months.
You can order the Ocarina Music Player direct from their website, it comes with a 24 month warranty and is currently available in four colours. Including a special edition wooden version. RRP €94.90 – €189.90 depending on the option chosen. Its also possible to buy extra cables for €8. If you would like one for yourself then head over to Instagram where I have a giveaway running until the 22nd of May.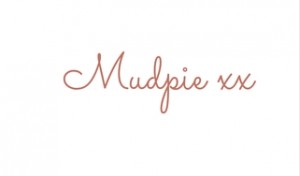 If you've liked this post please follow me on my social media channels:
Mudpie Fridays: YouTube | Twitter | Instagram | Facebook | Pinterest | LinkedIn