Gift Guide for a 3 Year Old: Here are some great ideas for boys and girls aged three and over. I have tried to keep it as gender neutral as possible, which is much easier with this age group. Just like my other guides this year you also have the chance to win all the contents worth £380
Orchard Toys Sound Detectives
We are huge fans of Orchard Toys so this is on the top of our list our year. It is their first combined app and sound game. Listen carefully to the sound clues on the app and when you hear a sound that matches any of your cards, move your detective a step closer to catching the cheeky thief! The first player to reach the end of their path turns over the end card to reveal their captured thief and win the game! You can download the app from the App Store. RRP £10.25
Wooden Doorbell House – Melissa & Doug
This is Kippers favourite toy ever! Which is why it is in our guide. Ding Dong! Fun is at the door of this soundly-built wooden doorbell house. Four electronic doorbell sounds, four unique locks with matching keys, and four pose-able play people are included with this charming cottage! The keys are attached to the house so they won't get lost, and the sturdy handle allows this exciting house party to go wherever children go! RRP £24.99 and available to buy from Argos, Smyths and John Lewis.
Stib

Inspirational Colouring Pencils – Minis

Designed to inspire children to feel good on the inside, do good on the outside, each pencil is embossed with a positive 'spark' word and comes in a handy brightly coloured tube which also includes a pencil sharpener, sticker sheet or colouring templates. 10% of profits go to charity. Coming in packs of ten they make a great stocking filler RRP £6.95 and include the words – Good Listener, Earth Lover, Self Believer, Big Thinker, Freestyler, Team Player, Storyteller ,Problem Solver, Joy Finder and Peacekeeper – you can find stockists online at Stib Pencils.
Moonlite Starter Pack
Moonlite is an amazing storybook projector which we have all fallen in love with. It works by using the torch on your mobile phone to project storybook images onto walls and ceilings, we have even used it on an airplane.. Its so easy to set up all you need to do is download the app from the App Store or Google Store, which is free. Then pop the story reel of your choice into the Moonlite and attach it to your phone. Finally open the app and unlock the story you wish to project. It has been specifically designed with ease of use in mind. RRP £29.99 you can find the full on the GRUND website.
Mr. Potato Head Movin' Lips Electronic Interactive Talking Toy
I remember Mr Potato Head from when I was a little girl. It was an iconic toy which has been brought into the modern era. This interactive talking toy is fun and entertaining for kids as well as adults. Just attach his mouth and press the buttons — his lips synchronise to wacky songs and some really funny phrases! The talking toy features over 40 phrases and 4 parodies to popular songs. It comes with a Mr. Potato Head, 2 arms, 2 ears, eyes, nose, hat, and 2 mouths. I also like that batteries included so one less thing to worry about on Christmas morning. RRP £19.99
FurReal Lion King Mighty Roar Simba
The Disney The Lion King Mighty Roar Simba Interactive Plush Toy embodies all the fun, charm, and humour of animation's most famous lion cub – and now he can come along with you on all new adventures.  Roar at each other, play together, and give him his treat. And be sure to give your Pride Lands pal lots of hugs… after all, even a king likes to cuddle. We have had experience of FurReal toys before and they are great fun. Encouraging little ones to want to care for their toys and look after them. Simba has over 100+ sound and motion combinations including leaning back to show you he is ready to play. It does require 4 'C' batteries so make sure you are ready on Christmas Day RRP £119.
Pink Fong Baby Shark Song Puppets
Kipper like many toddlers loves the Baby Shark song and is a little obsessed. If you little one is the same then you will be pleased to know that Baby Shark is now available as an interactive puppet! Move the mouth of your Baby Shark puppet to hear the entire Baby Shark song which is the full length English version. It is possible to control the beat by moving the mouth faster or slower which allows you to change the speed of the song. It comes with batteries and is available in pink, blue or yellow. Pinkfong Baby Shark Song Puppet has an RRP of £19.99. Available from all good toy shops.
Personalised Dinosaur Egg and Toast Board
The Personalised Dinosaur Egg and Toast Board is the perfect blend of egg-onomic design and gorgeous aesthetics. It features two rounded dips to hold your Boiled eggs in place and a groove around the edge to catch all the crumbs. All you need to do is decide how much toast you can handle! Personalise the board with recipients name (15 Characters Max) and a touching Message on the Reverse (150 Characters Max) which will be engraved to ensure this highly practical gift doubles up as a touching keepsake, bound to be enjoyed for many breakfasts to come! This fixed text reads 'Dippy stEGGosaurus' and features an outline of a Super Spiky Stegosaurus in the centre, a small touch that will be loved by your little ones. This is the perfect gift for someone who is mad about Dippy Eggs and Soldiers! RRP £24.99 from Prezzybox
Personalised Goes to Sleep Bedtime Book
Kipper loves being read to before bed so when I spotted this I knew it would make a great addition to any bedtime. The personalised 'Go to Sleep" bedtime book, has been created in partnership with 'The Children's Sleep Charity'.  Each copy is personalised for each individual child and is proven to help children and parents sleep better through the night. When ordering you can add your child's name, a picture and message on the first page as well tailoring their gender and hair colour. Recommend for children from 6 months up to 5 years old it has an RRP of £16.99 and can be ordered on their website. We found delivery super quick so a great last minute purchase too.
Fairy Tale Dice Game
Another great stocking filler this Fairy Tale Dice Game is great for helping little ones develop their imaginations. It is easy to play which meaning it will hold their interest. It allows participants to practise storytelling skills, by simply using the set of nine pictured dice and inspiration booklet to weave together your own fairy tale. The fact that it is small makes it an easy travel game and can keep them entertained for a considerable amount of time. Each dice measures 2.5cm squared. RRP £7.95 available from Rex of London.
Brainstorm Toys – See the World Through Other's Eyes
I love educational toys and
Brianstorm Toys
always make it onto the boys Christmas lists.
Learn about the science of sight with this funky optical kit from Brainstorm toys. What does the world look like if you are a baby? Or a T rex? How does a cuttlefish see its underwater world? Just pop on these cool glasses and you will see the world through others' eyes. The set comes with 22 interchangeable lenses allow you to see in more than 17 different ways – or create your own.Brainstorm Toys – See the World Through Other's Eyes has an RRP £14.99 and can be brought from Smyths. 
We're Going on a Bear Hunt Board Game
A classic story book which is a firm favourite in our house. We're Going on a Bear Hunt the board game is bright and colourful race and chase board game featuring the beautiful illustrations for the best selling book. The aim is to make your way around the board, but watch out for the bear though, he will chase you home. A simple game which is ideal for those who are just starting to take part in board games. It  is designed for 2-4 players aged 3 years or above, has an RRP of £15.99 and can be found on The Gift Experience.
Tonies Starter Set
Still on the literacy theme – kids can enjoy hours of audio adventures with tonies®, an intuitive speaker system that has no screens or complicated controls. The innovative Toniebox speaker makes a fun and interactive gift for children, playing the songs and stories available on the different Tonie figurines. Little ones can get festive with Christmas classics such as The Snowman, play Disney favourites such as The Lion King or Jungle Book, or record their very own content using the Creative-Tonies. The stylish Toniebox cube comes in six chic colours – pink, purple, red, blue, green and grey. All Tonie figurines are hand painted, with each character relating to their specific story or song – the characters are the perfect stocking fillers for kids to collect with an RRP of between £11.99 & £14.99. The RRP of a Tonie Box is £69.95 and can be purchased through their website.
If you would like the opportunity to win the items included in this gift guide which are worth £380 then please enter via the gleam application below. For a full list please see the T&Cs below. Good luck!
Gift Guide for a 3 year old – worth £380

Competition is open to residents of the UK aged 18 and over
There is no cash alternative offered
The winner will be drawn at random and will receive the items mentioned in the gift guide, many of which are sent direct from the PR companies so I can not guarantee that these items will reach you before Christmas.
The giveaway will close on the 6th December at midnight, the winner will be notified through Twitter
The Winner will be asked to provide an email address and full postal address
Please note that items will arrive separately. I have some other giveaways running at the moment so please check them out in the Blog Giveaways Page above.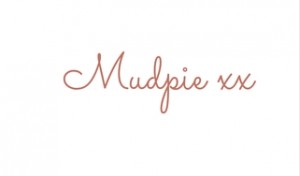 If you've liked this post please follow me on my social media channels:
Mudpie Fridays: Twitter | Instagram | Facebook | Pinterest |LinkedIn
This is a collaborative post we received press samples of the items in this gift guide.