Gift Guide for an 8 Year Old: Here are some great ideas for boys and girls aged six and over. I have tried to keep it as gender neutral as possible although some big favourites included with both Monkey and his little girlfriends. Just like my other guides this year you also have the chance to win all the contents worth £295
Orchard Toys – What a Performance
We are huge fans of Orchard Toys so this is on the top of our list our year.  This is an all-action board game of silly fun for the whole family! The game has  over 300 fun challenges to perform, with a magic decoder reveals hidden forfeits. Race your way around the performance board to be the first player or team to reach the finish, with lots of fun noises, actions and activities along the way. Can you pretend to be a monkey, make a noise like a firework or wiggle your ears? If you can't, use the magic decoder and reveal your hidden forfeit on the back of the cards! What a Performance has an RRP £16.95
From the Sewer to the Stars- Personalised Kids Book
This is a fantastic new personalisable book with an eco theme that is aimed at inspiring kids to save the planet. It's got a couple of comic book-style eco-themed stories and some really nice practical activities inside for kids to do, as well as more info on the 7 eco challenges facing the earth. The book is aimed at children aged six to 12 years old and is fully personalisable, placing individual children at the heart of two eco adventure stories – featuring their name and an avatar version of themselves on the book's front cover and throughout. The result is an interactive toolkit aimed at inspiring and empowering children to rise up and work together to help protect the planet. The book is of great quality, the printing bright and the pages thick. A hardback version has an RRP of £24.99 you can order online from WatAdventure.

Monkey loves building things and anything with a STEM bias is top on my list. Made from plywood and MDF, this cool hydraulic catapult will have you running back and forth across the living room as you fire off round after round of home-made ammunition. A fun and playful gift suitable for any enquiring mind aged 8 and up, this catapult building kit will provide a satisfying task for old and young alike. It takes approximately two hours to build. The set includes all parts required and glue, it has an RRP of £19.99 and is available to buy from The Present Finder.
Haribo Hamper
We love Haribo I am not sure I know anyone doesn't! So this Haribo Hamper is bound to be a big hit. Featuring a merry mix of sweet treats, the HARIBO Hamper makes the perfect present to unwrap on Christmas morning. Bursting with choice, this sweet gift includes something to suit all tastes with sweet and sour Bear Buddies, Squidgy Strawbs, Jelly Beans, Balla Stixx, Chamallows and delicious Dummies Z!NG. RRP £10
Stib

Inspirational Colouring Pencils

Designed to inspire children to feel good on the inside, do good on the outside, each pencil is embossed with a positive 'spark' word and comes in a handy brightly coloured tube which also includes a pencil sharpener, sticker sheet or colouring templates. 10% of profits go to charity. Coming in packs of twelve they make a great stocking filler RRP £9.95 and include the words – Great Leader, Good Listener, World Changer, Earth Lover, Self Believer, Big Thinker, Freestyler, Team Player, Storyteller, Problem Solver, Joy Finder and Peacekeeper.  You can find stockists online at Stib Pencils.
JuniorJams Bluetooth Headphones
Created by Puro Sound Labs, the award-winning leader in Healthy Ears® kids' the sturdy JuniorJams Bluetooth headphones are perfect for kids. They have been designed for performance, safety, durability, and comfort at an affordable price. One of the key features is the 85dB volume-limiting technology which means kids can't crank up the sound to hearing-damaging levels and will still get great sound. They have a sturdy and stylish aluminium headband construction and an ultra-comfortable protein leather ear cushion make the headphones easy to wear whilst still delivering 87% ambient noise isolation. Not only that but they provide up to 22 hours of playback and come with a lovely hard case which makes them ideal for travelling. The JuniorJams are available from Amazon for £49.99.
Monopoly Voice Banking
Being long term fans of Monopoly, there are now so many versions I have lost track. This is their latest  which features lights and sounds and comes with an interactive Mr Monopoly banking unit.The iconic Monopoly top hat is voice-activated, and the personality of Mr Monopoly really shines as he handles all of the transactions. He keeps tabs on players' money and properties so there's no cash or cards to think about. Talk to Mr Monopoly and he responds. For example, press your token's button and say, 'Buy Bow Street'. Mr Monopoly will then track the transaction, keeping the game moving. Making it easier to play with younger children. Although there may longer be no paper money the objective is still the same.  Players travel around the board aiming to be the person with the most money and highest property value to win. Monopoly Voice Banking has an RRP £29.99
Take N' Play Travel Games
These games are ideal for taking on the road and are a great alternative to screen time. The come in a square tin which makes them easy to transport, plus they are magnetic so you are unlikely to need to scrabble around in the back of the car to find the pieces. We chose hangman and tic tac toe both games we play regularly in restaurants, always hunting for a pen and paper. I now no longer need to worry as these will slip easily into my bag. Other variants include Bingo, Chess, Checkers and Matching. Each retail at £7.99 each
Top Trumps Quiz Harry Potter
Predicted to be a best seller this Christmas these Top Trumps Quiz cards are perfect for any Harry Potter fan. Card games are also great for travelling and these cards include 500 questions across 100 cards, with glorious Harry Potter images and trivia galore. Can you answer more questions than your duelling partner….?? Suitable for ages 8+ they come in an easy transportable plastic case RRP £9.99
Wingardium Leviosa Kit
Keeping on the Harry Potter theme, this Wingardium Leviosa Kit is sure to create some fun on the big day. We are currently reading the Philosophers Stone so this kit will allow the receiver to create the iconic moment. It comes with everything you need to make the feather fly.  Simply Swish and Flick with the wand and the feather will magically levitate! (Or if you want the boring answer-The feather is suspended from by a high-tensile Aramid fibre thread. The thread is approximately twice as strong as steel of the same thickness but almost totally invisible from 6 feet). RRP £14.99 available from the Prezzybox
Secret Agent Lie Detector Kit
Your mission is: to make a lie detector kit! Try your hand at electronics and find out loads of fun facts about electricity as you make this cardboard lie detector kit to test family and friends. Ideal for kids that love construction they STEM set will not take up much space, yet it contains everything you need to make the lie detector, although you will need a 9V battery. Its makes a good introduction to electronics, and there is also full instructions and  fun facts booklet included. RRP £12.95 available from Rex of London.
Kayenne Junior swimming
goggles

by Aqua Sphere.

If you are looking for a practical present and have a budding swimmer in the family then the Kayenne Junior swimming goggles by Aqua Sphere are worth consideration. The adult version of the Kayenne has sold in its millions to outdoor and indoor swimmers alike and the Junior version is a small but perfectly formed copy, including the same amazing curved lenses for really wide and deep panoramic vision and a supersoft no-pinch seal.  Ideal for helping little ones with water confidence, the Kayenne Junior can help them to feel at home in the water as their vision is not obscured at the sides like traditional flat lens goggles, and the fit is superb, meaning they are super  comfortable and super fast and easy.  No fiddly on-off fitting at pool side!  Just pop them on and have fun!  RRP  £15.99
Detective Dot Mega Pack
I am a huge fan of educational toys and coding is becoming a core part of the curriculum. The award winning personalised STEM gift. The kit contains a Detective Dot book, CIA membership card, Six fun missions, Personalised CIA letter, CIA sticker sheet and Lifelong CIA membership. The set allows the receiver to learn to code without hardware or jargon. The activities complement UK computing curriculum and there is a free app which helps bring the kit to life.  Aimed for kids over the age of seven the mega pack costs £18.99 and is available to order and personalise online. 

Outdoor Adventure Compass
Ideal gift for Guides and Scouts the outdoor adventure compass can be used for hiking, orienteering and expeditions. Includes a simple navigation guide, which explains walking on a bearing and grid references. 125 x 60mm compass includes magnifier and direction of travel arrow. With measuring scales in mm and inches plus 1:25,000, 1: 50,000 and 1: 63,360 Romer scales. Waterproof and comes with a lanyard for ease of use. Created by Brainstorm  Toys it has an RRP of £10.00
The Kids Book of Paper Love
If you are looking for a creative gift then The Kid's Book of Paper Love  is overflowing with 180 pages of fun and pull-out activities for writing, drawing, folding, crafting, playing and sharing. There's a paper goody on every single page. Projects range from making a paper chain to a foldable house, crafting 3D paper frames to DIY paper beads, playing with a boredom buster cube and photo booth props, sharing fruit-shaped gift tags and a bouquet of flowers. In keeping with the Flow tradition, there are tons of signature pull-out goodies: metallic paper, glitter stickers, neon postcards, a fold-out banner, a DIY storybook and many more. RRP £14.99
Minecraft Sprites Boy's Black Hoodie
Enjoy the world of Minecraft in style with this official Minecraft Sprites boys hoodie! A must have for little gamer fans this hoodie showcases some of the fan favourite characters from the popular game in a cool design across the front of the garment. The print captures Sprites such as Creeper, Snow Golem, Cave Spider and more; the high quality finish gives this hoodie a stand out look with great attention to detail. This boys Minecraft Sprites hoodie offers long sleeves and a hood, along with handy side pockets. Available in sizes from 5-6 years through to 9-10 years, RRP £18.99 available from Vanilla Underground online.
If you would like the opportunity to win the items included in this gift guide which are worth £295 then please enter via the gleam application below. For a full list please see the T&Cs below. Good luck!
Gift Guide for an 8 year old – worth £295

Competition is open to residents of the UK aged 18 and over
There is no cash alternative offered
The winner will be drawn at random and will receive the items mentioned in the gift guide, many of which are sent direct from the PR companies so I can not guarantee that these items will reach you before Christmas.
The giveaway will close on the 7th December at midnight, the winner will be notified through Twitter
The Winner will be asked to provide an email address and full postal address
Please note that items will arrive separately. I have some other giveaways running at the moment so please check them out in the Blog Giveaways Page above.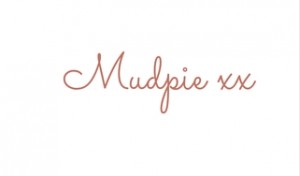 If you've liked this post please follow me on my social media channels:
Mudpie Fridays: Twitter | Instagram | Facebook | Pinterest |LinkedIn
This is a collaborative post we received press samples of the items in this gift guide.