Welcome back to my weekly diary post of my Fridays with Kipper. Each week I document our adventures on the run up to him starting school. You can find the series here – Our Fridays.
A Year of Mudpie Fridays – Week 9
I missed last week as I was away in Marrakech for my 40th birthday and the week before we were away for half term in Italy. So ideally I would like to be able to write about how we had a lovely day out somewhere. But in reality Friday was full of chores and getting ready for the weekend.
After the school run I took Kipper into town to get his haircut. I was a little bit nervous about it because the last trip didn't exactly go to plan. I ended up having him sit on my lap as he refused to sit in the little car and also refused the cover. So I was covered in his fine blonde hair for the rest of the day. This time I learnt my lesson and took chocolate with me. With a little bit of bribery he sat in the car and wore the coverall. Although I did get some pretty hard three year old stares during the process. All was forgiven when the barber gave him a sweet at the end.
We needed to do some other bits in town too, which we did including picking up some essentials. While we were doing this Kipper asked for a pretzel from Marks & Spencer's bakery. Since he had been such a good boy I agreed and he ate it on the way back to the car. It was raining but I still managed to get a photo of him tucking into his treat. We also passed a man who was drilling the pavement. Instantly he had his hands on his ears. He seems to have really developed a dislike for anything which is remotely noisy. I am not sure where it has come from to be honest and it is a little worrying. We will have to keep an eye on it over the coming weeks.
The rest of the day was spent preparing for our trip away at the weekend. He will now happily watch a TV programme without needing interaction so it does mean I can get things done. Although I do feel it's a bit of a waste of a Friday. At least the weekend will give us lots of family time together.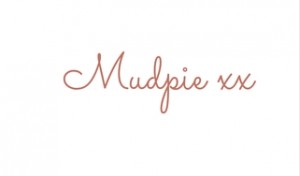 If you've liked this post please follow me on my social media channels:
Mudpie Fridays: Twitter | Instagram | Facebook | Pinterest | LinkedIn