This week we have been enjoying half term in the Italian countryside.  Our week ended up being very busy and we saw so much. Even for us we saw a lot! Which is why I have put weeks 45 & 46 together as I have been playing  catch up since then.
Saturday 2nd November – Day 306

Today we travelled back from Villa Pia. Our flight wasn't until later in the afternoon so we managed to catch the first half of the Rugby World Cup. I felt a bit bad that we were needing to leave but actually as the game turned out to be pretty rubbish it didn't matter quite so much. We arrived at Rome airport around 2pm and dropped the hire car off. The only pictures I managed to capture was those as we came into land in Heathrow. It was a really clear night and so we saw a number of firework displays from the air which was incredibly lucky.
Sunday 3rd November – Day 307
Back to reality with a bump. Today I tried to catch up on the washing and also on all the blog work I needed to do. I think the gift guides which I photographed got the better of me as I have written very little since!
Monday 4th November – Day 308

Normal work day, although I had booked an admin day and worked from home to catch up on all that had gone on while I was away. I didn't manage any photos at all today but I did pop a campaign over on instagram.
Tuesday 5th November – Day 309
I spent the day on the road seeing clients and had all good intentions of taking a picture of my travels. But didn't quite manage it, my mind is on clearing my desk blog wise before going away so I don't need to take the laptop.
Wednesday 6th November – Day 310
Noting like leaving packing to the last minute. I had all good intentions of packing in the evening, although I didn't quite manage it. Instead I was putting the finishing touches to my gift guides (see links below).  Plus my new phone arrived which was perfect timing, since I didn't want to take a camera with me to Morocco. Tried it out on Monkey and this is the photo I got!!
Thursday 7th November – Day 311
With a couple of friends I travelled from Gatwick early afternoon to fly Marrakech for a final celebration of turning forty this year. I managed to get us a ridiculously good deal staying in a riad for three nights just off the main square. We arrived just as it was getting dark and settled into the riad quickly. Deciding to have dinner in our hotel meant we got to relax in an oasis of calm.
Friday 8th November – Day 312
We got up early and after a continental breakfast we headed towards a different part of town for our cooking class. I was surprised that the streets were not as busy as I expected them to be early in the morning. I also questioned at one point if we had done the right thing walking. But we arrived and found our destination easy enough. I am very glad that we decided to do the class as it was very interesting. Not just because of the food we got to make, but we also got to shop in the local souk. Understanding some of the culture was really interesting. It was a good group doing the cooking and we all had a great time. After cooking we ate the meal and all consequently found ourselves properly stuffed so headed to the main square to take in the surroundings. I think the only word I can really use to describe Marrakech is NUTS.
Saturday 9th November – Day 313

This morning we headed towards the tour bus. I still think its the bet way to get to grips with a city. We ended up on the green line which actually took us up towards the YSL Gardens. When we got off the bus we were really shocked by just how long the queues were. Feeling a little despondent we went to a cafe for a drink and did a bit of souvenir shopping. Cursing myself for not pre booking tickets we realised just as we were about to leave that the queue had suddenly more than halved. Obviously it was fate. We still had to wait around twenty minutes but it was totally worth it. Very tranquil and very beautiful.
In the evening I had booked a restaurant which I thought we had visited when the Hubby and I went to Morocco several years ago. Only it wasn't. But the food was very good. I think the highlight was the shared starter of two different vegetable dishes.
Sunday 10th November – Day 314
Sunday came around far too quickly. This morning we took the sight seeing bus to a couple of places in the guide book that looked worth visiting. The tombs and the palace. Both we okay, although for the price the gardens were by far the best destination yesterday. Once we had picked up the obligatory fridge magnet we headed back to the bar near the riad. Enjoying one last cocktail in the sun before returning to the airport. It was nice to have  break from everything including the blog.
Monday 11th November – Day 315

Back to work with a bump. I was grateful to be working for home today as it meant I managed to get almost on top of the workload, before seeing clients for the rest of the week. Although its a busy one coming up and I am struggling a little with overwhelm at the moment.  I didn't manage any photos today but I did use this one in my Living Arrows post.
Tuesday 12th November – Day 316
You know when you are having a bad day everything seems to go wrong at once… that was me first thing this morning. Thankfully it righted itself by mid morning. Slowly working through my to do list. Although I could do with some more time, there never seems enough hours in the day. I didn't manage any new photos today so sharing this one from our weekend away instead.
Wednesday 13th November – Day 317
After work today we went into London to watch Disney on Ice at Wembley. I am glad my mum came with us as I totally under estimated the amount of work which taking two small (ish) children into London would generate. The show was wonderful though and reminded me of one we went to see once when I was a little girl in Brighton. Monkey did a good job of pretending that he was a little too old for it and wasn't fussed but actually really enjoyed it. Kipper was mesmerised watching the brightly coloured costumes and very competent ice skaters. Although we didn't get home until gone ten which is far too late on a school night really.
Thursday 14th November – Day 318
I had been dreading today. I knew it was just going to be one of those days and unfortunately I was right! Hubby has been away for a couple of days in Switzerland which has meant I have been flying solo. Despite moving childcare to the earliest time of 7.30am  I was still significantly late for my meeting in London. It started at 9am and I reached there about 10. I also ended up having to leave a little bit early because I needed to make sure I was able to get both of them before 6pm. Then when you add the Beaver run in on top of it and bedtime for Kipper it was gone eight before Monkey and I sat down to dinner. At least he came home with a present…
Friday 15th November – Day 319
Today was predominantly spent trying to catch up on things. I took Kipper to get his haircut after the school run. He's not a fan so I had left it until it really needed doing. At least this time I managed to convince him to sit in the car and have the cover put over him. Then we ran some errands in town before heading home to pack for our weekend away. Here he is enjoying his reward for getting his hair cut.
Blog Posts this week
There are a few since I am covering two weeks…
You are invited to the Inlinkz link party!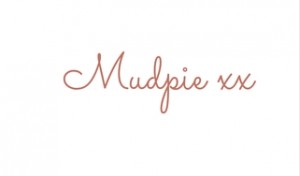 If you've liked this post please follow me on my social media channels:
Mudpie Fridays: Twitter | Instagram | Facebook | Pinterest | LinkedIn