Edinburgh Christmas Market 2019: Last weekend we visited Edinburgh with Innkeepers Collection. We stayed about twenty minutes outside of the city centre, we had timed our visit with the opening weekend of the Christmas market. It's a lovely Christmas market which is in the gardens at Princes Street. Offering something for everyone with lots of rides for the children. Delicious food and drink options as well as gift and festive shops. Many of which are housed in little log cabins.
We visited on the Saturday when it was very busy as it was the opening day. Sunday when we returned around lunchtime it was much quieter. Here are some of my favourite photos from the weekend.
Monkey on the Sky Flyer, I had no idea hi hair was so long – I think he looks like one of the band members from Busted. He's 60m up in the air when his photo was taken.
I love this photo of the seats from the Sky Flyer as we soar around. The views were spectacular although it did make me feel a little dizzy!
Some sweet treats treats – marzipan is a bit favourite
Kipper tucking into a Pretzel the size of his head
Nutcrackers, this stall was there last year as well and I just love them. Although these ones are for show only (2nd photo)
Hanging Christmas decorations – Edinburgh Christmas Market 2019 
The chair swing ride, just as it was getting dark. I love the all the Christmas lights, making it feel very festive
Kipper could not resist the train either.. Although at £4 per ride per person its not cheap
Monkey on the candy cane bungees, I only had my phone camera so it was difficult to get a shot in focus in the low light
When you can not wait to tuck into your bag of candy floss!
The Sky Flyer at night
Some very beautiful handmade Christmas decorations which may have come home with us….
Have you visited a Christmas market yet this year? What was your favourite thing about visiting a Christmas market?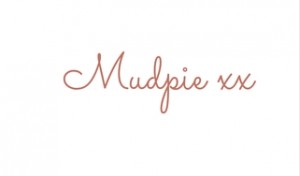 If you've liked this post please follow me on my social media channels:
Mudpie Fridays: Twitter | Instagram | Facebook | Pinterest | LinkedIn