Welcome back to my weekly diary post of my Fridays with Kipper. Each week I document our adventures on the run up to him starting school. You can find the series here – Our Fridays.
A Year of Mudpie Fridays – Week 10
Not sure how we are at week 10 already… I am ignoring the application for schools although at the same time grossly aware that I need to do it. This morning I was determined to do something with Kipper since the last two weeks have been a bit of a non event.
The weather was meant to be on our side so we headed to Wisley to try out the play area. When we arrived the gardens were still shut so we headed to the new cafe to pick up a hot drink and a cookie. Then we had a nose at the Christmas decorations. Kipper couldn't make his mind up between the chestnuts, conkers or acorns so we ended up with one of each. Although he wasn't very pleased when the lady at the checkout dropped one and it smashed everywhere.
Christmas decorations brought and cookies acquired we headed off in search of the play area. I am glad we headed straight there as the weather was not playing ball and started to spit just as we arrived. We braved it for half an hour or so before giving up. Kipper enjoyed going down the slide despite  not having waterproof trousers on and the little wooden houses the most. Apparently one should know better than asking a three year old to make sure he is sitting on his coat.
Typically I had no spare clothes in the car, so he travelled him with a large towel as a blanket which he thought was fab. He sat in his carseat looking quite proud of himself. He has also developed a love for the Greatest Showman song. Normally he gets out voted by Monkey who always wants a million dreams, but when he is on his own he likes it played over and over again.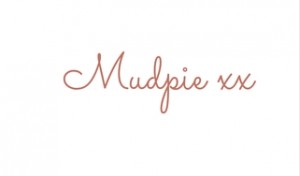 If you've liked this post please follow me on my social media channels:
Mudpie Fridays: Twitter | Instagram | Facebook | Pinterest | LinkedIn