Last Friday we travelled to Edinburgh to stay with Innkeepers Collection and enjoy the Christmas festivities in the city. Which consequently means I am writing this late as ever… I am constantly playing catch up but the end of the year is in sight and I am determined to make it to the end of the year even if I do not carry on with 365 next year.
Saturday 16th November – Day 320
After breakfast at the hotel we headed into the city centre. The Christmas market did not open until the early afternoon so we headed up to Carlton Hill. Its somewhere I have always wanted to go but never quite managed. Although it was grey it wasn't too windy and the boys enjoyed running around the various buildings. The views were pretty stunning to as you could see a lot of the city.
At lunchtime we headed back towards the market only to find that it wasn't opening until the middle of the afternoon. The boys were a little ratty by this. But relaxed as soon as it did open. Our first stop was food, Kipper was desperate for a pretzel. Before going on some rides and having a nose in the stalls. Because it was the first day it was busy but not unbearable. The prices for the rides were really expensive so they only went on a couple each.  We had a table booked for dinner at the pub right next to the hotel which turned out to be much easier than eating in the city and less stressful for getting the kids to bed.
Sunday 17th November – Day 321
I had planned on going to a museum in the city. But the boys wanted to go to the Butterfly and Insect attraction right next to the hotel. We ended up in there for a lot longer than I thought. Randomly I think the caterpillars were my favourite.  Kipper was not so keen on the butterflies but was interested in the crystallises especially since he has developed a real love for The Hungry Caterpillar.
We then got the bus into town and ended up spending more time in the Christmas markets. Partly because someone wanted another pretzel for lunch. We got the tram back to the airport and the boys made friends with the lady conductor. `She gave Kipper a cardboard tram and it became his favourite thing in the world instantly.
Monday 18th November – Day 322
Day on the road for work today, really I could have done with a day at home. Decided to start dictating my blog posts in the evenings and then editing them. It seemed to wok well and is something I am hoping to do going forward. Even if the husband thinks I am nuts.
Tuesday 19th November – Day 323
Trying to catch up I had a day working at home. However it was one of those days and I didn't really manage to get any of the stuff I wanted to get done, done. But the way I look at it is that if I had been on the road seeing clients then I would have twice as much to do. I didn't take any photos today.
Wednesday 20th November – Day 324
First of two days in London. I was over by St Pauls Cathedral today and it was really cold. I wore my new thick coat in and was glad that I had.
Thursday 21st November – Day 325
Again I was in London, it was really grey first thing, so much so that it felt quite dark. I was in our other office this morning for a seminar. I always walk to the office from the mainline station as I can not stand the underground. But looking for a slightly different picture I took this at Moorgate. Monkey lost one of his front teeth, they have both been treating to come out for the last few days. The new one is already showing so he is not as gappy as I thought he would be.
Friday 22nd November – Day 326
I did have plans to do something festive but I am getting ahead of myself as it doesn't open for a couple of weeks. Instead Kipper and I headed to Wisley gardens to try out the new play area. Only the weather did not play ball so we didn't stay very long. I did manage to indulge in some Christmas decorations though. I especially liked the apples although we didn't get  of these. I may have to go back when the sales are on. Then I needed to get us packed up for a trip away this weekend. We left after school but ended up getting caught on the motorway so didn't arrive until quite late. We have got use to this problem and take dinner with us so the boys can eat quickly before bed.
Blog Posts this week
We are starting to quiet down now before running into Christmas, we babe one more mini break planned for half way through Dec. But other than that I am looking forward to putting my feet up on the blog side of things for a few weeks.
You are invited to the Inlinkz link party!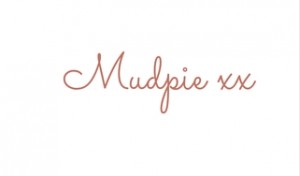 If you've liked this post please follow me on my social media channels:
Mudpie Fridays: Twitter | Instagram | Facebook | Pinterest | LinkedIn