AD – I was gifted the gift box set included in this post for the purpose of review and I was compensated for my time. All words and opinions are my own.
Review The Christmas Present Alexander McCabe – Each year the boys have a book advent calendar, made up of festive stories. I am always on the look out for new books to add to the collection. So when we were contacted to review The Christmas Present I was keen to see if would become a family Christmas favourite to add to our collection.
When we received the set I was very impressed. It is so much more than your average Christmas book. Firstly it arrived in a lovely gift box with a beautiful snow globe that features in the story surrounded by yellow satin.  Monkey is at the age now where he much prefers chapter books. Which is why I was so pleased see that this book is split into nine chapters. They are ideal for reading before bedtime, or an easy way of dividing up the book if time or attention spans are short.
Other than the snow globe my favourite part of the book has to be the illustrations. With double page spreads as well as single they are bright and beautiful and could be art work in my own right. Both the boys love the pictures, especially Kipper who likes to see what else he can spot in the. pictures. The snow globe adds another dimension to the story and like many children the boys really love looking at it and watching the 'snow' fall down.
The story…Review The Christmas Present Alexander McCabe
Did you know that at the very moment you were born Mrs Claus allocated you an elf? It's true! Your very own elf who watches to see when you have been naughty and nice. Every year, just before Christmas, your elf reports to Santa and Mrs Claus so they can decide what presents you can have from your list.

Yet there are some people who don't believe in Santa. I know, it's crazy…but it's true! Once they stop believing in Santa, then their elf is banished from the North Pole and only allowed to return when they start believing in him again.

Gabriel the Elf is worried. His child is beginning to think that Santa isn't real. He doesn't want to be sent away from all his friends at the North Pole, but what can he do? There is only one thing he can do…

He must prove Santa is real.
The book is all about a little boy who is not sure he believes in Father Christmas. Monkey at 7 is already being swayed by the older children in his school. Much to my dismay … seven is far too young. I really hope this book will help him to understand the true meaning of Christmas and encourage him to believe for a little bit longer.  It would make a really lovely gift on the run up to Christmas and will be a set that we get out year after year.
The gift set retails at £19.99, you can also buy the hard back book on its own for £7.99 available from Amazon and WH Smiths. Alexander McCabe is currently doing a book signing tour across the UK you can find out more on his website.  They have also given me an extra gift set to giveaway to one to my readers. To enter please use the gleam application below and please note the T&Cs.
The Christmas Present by Alexander McCabe Gift Set

Competition is open to residents of the UK & Ireland  aged 18 and over
There is no cash alternative offered
The winner will be drawn at random and will receive a gift set The Christmas Present by Alexander McCabe
The giveaway will close on the 15th December  at midnight, the winner will be notified through Twitter
The Winner will be asked to provide a phone number and postal address
I have some other giveaways running at the moment so please check them out in the Blog Giveaways Page above.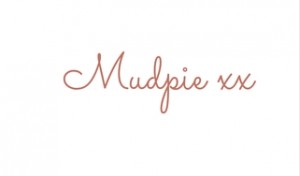 If you've liked this post please follow me on my social media channels:
Mudpie Fridays: Twitter | Instagram | Facebook | Pinterest | LinkedIn