Welcome back to my weekly diary post of my Fridays with Kipper. Each week I document our adventures on the run up to him starting school. You can find the series here – Our Fridays.
A Year of Mudpie Fridays – Week 11
I love how Kippers choices for days out, at least at the moment are simple and easy to accommodate. I did toy with the idea of taking him to a Christmas Market I wanted to visit but he asked to go to the park. Which is where we ended up going. The Christmas Market would be for me really and not him. We took his little balance bike, the sky was blue and the sun was shining. It was pretty perfect. Although we did have a moment about ten minutes in when he refused to ride said bike. Not for long. Thankfully it is pretty light.
As soon as we got in the park he perked up. Especially as he could go on the big metal slide because I remembered the waterproofs. The first time he went down it he was very impressed with himself and promptly went on it again several times. Before heading off to try out the other two in the park. He decided that we should play hide and seek. If Monkey had been with us then I would have agreed but with a large body of water not that far away. I figured it would be better to do it at home. After considering this proposal carefully he agreed to play at home. Of course we never got to it as he fell asleep on the way back. Wrapped up on the gain beanbag with a blanket.
I also asked him what he would like for Christmas in addition to his Father Christmas present, which still has to be a green car. He considered it carefully. Then he said
No, I don't need anything else. I don't think I want anything else.
He was quite certain that all he wanted was the green car. Let's hope that Father Christmas gets the memo. This year will be the first year he really gets it. So I am sure next year there will be more on the list. The advent calendars are a source of interest and he keeps asking about the elves. Although I am not sure he really trusts them yet.
Kipper is a very giving little boy. This week when  Hubby picked him up from nursery they went to the petrol station and he chose some crisps. While they were waiting to pay he ran off… without being prompted he returned with a small tube of smarties for Monkey. He thought his big brother who they were picking up from Karate next should have something too. Bless.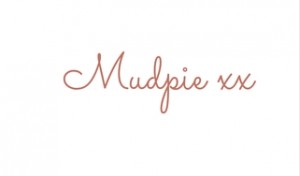 If you've liked this post please follow me on my social media channels:
Mudpie Fridays: Twitter | Instagram | Facebook | Pinterest | LinkedIn