I feel like the weeks are racing by now and I seem to have lost all motivation which is not good as I do have a sizeable to do list. I am going to try and get on top of it this weekend. But for now this is what we got up to last week…
Saturday 23rd November – Day 327
Today we headed to Blenhiem Palace early afternoon on a review trip. I have very fond memories of last time we visited and I was really looking forward to it. I wasn't disappointed. The inside of the palace had been made up with an Alice in Wonderland theme. With luxurious decorations everywhere it was magical. The illuminated light trail was equally as good. Despite the fact it was really throwing it down by the time we were half way round. The boys were really good sports and didn't moan once on the way round. Most out of character. Saying that we were very happy to be be back at the cottage warming up.
Sunday 24th November – Day 328
The tourist board arranged for us to visit Cotswold Wildlife Park on the Sunday. After packing up we headed to the park keeping our fingers crossed that the weather would be kind. It wasn't a large animal park but we caught it at the right time and saw lots of favourites being fed. Plus I am not sure if there is something they do consciously but we saw lots of the animals easily. Who would have know that Autumn is the best time of year to visit a zoo! We left mid afternoon to make sure we got home in time for dinner and for me to wash the school uniform! I am totally feeling the overwhelm with the amount of blog work I need to do next week!
Monday 25th November  Day 329 to  Thursday 28th November – Day 332
Basically work… as I said Ive not had much motivation this week. So I have not taken any photos. Although I do feel like I have got into my groove more at work recently, trying to make sure I have time put aside to manage admin seems to be working better. It has been pretty uneventful week the boys are both coming down with colds and I am trying hard to make sure I don't end up with the same.
In the evenings I haven't done nearly as much as I would do normally. I have started the Christmas shopping although there is still a bit to get. I am hoping to get the majority of it done online over the coming weekend. I am purposefully buying less especially for the boys. We are not the catalogue family. I have never encouraged them to go through and circle everything they want. Which is probably difficult for family but it does mean they have to think hard about the one present they get form Father Christmas. When I asked Kipper if he wanted anything else from Mummy & Daddy he thought about it hard going ummm and ahhhh. And then his response was no mummy, that's all I want. I don't want anything else. Bless him.
Friday 29th November – Day 333
Today did not go to plan. This morning Kipper and I took out his bike to  a local park. The sun was shining and it was blue skies. It was nice walking around with the autumn leaves and although wet it wasn't too cold. Kipper loved the play area and this time I remembered to put his waterproof trousers on so feel like I am winning. We left about lunchtime, predominately because Kipper wanted to play hide and seek. But I don't like doing it near bodies of water and in public incase he ends up running off somewhere. So we went home to play it there instead.
We had a Christmas mini photo shoot after school with a lady I have been using now since the boys were born. Thankfully she manages to keep them much better under control than me. Our plan from there was to go into London to go up the Shard. I have a voucher than runs out on Sunday. However with everything that happened earlier in the day and the fact that London Bridge was shut we didn't even attempt it. Sitting here now watching the news and the fact that people have lost there lives in such a tragic and devastating way I really worry about the world we are bringing our kids up in.
Blog Posts this week
Hopefully this time next week I will be back on it and feeling more motivated.
You are invited to the Inlinkz link party!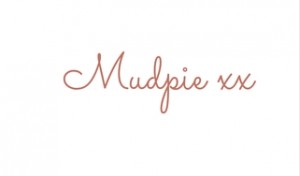 If you've liked this post please follow me on my social media channels:
Mudpie Fridays: Twitter | Instagram | Facebook | Pinterest | LinkedIn