AD – We were gifted the items in this post and I was compensated for my time. 
Monkey is a huge fan of Angry Birds and we were on tenter hooks waiting for the new movie to come out in the Summer. So when we were approached to try out some their fab new toys we of course said yes. Especially as they turned up in a very unique way. Inside a giant piñata of Red. Unsurprisingly he couldn't wait to get stuck in to destroying it. It was great fun watching him as it turned out to be a little harder than he thought it was going to be. I did think at one point that the husbands arm may not survive!
When he did manage to break it he was very excited by the contents. There is huge range of gifts which will be perfect for the festive season and some great options for stocking fillers too.
Angry Birds Splat Ball
These were a big hit with the boys, and they are prefect stocking size and price. Available in a variety of characters they look true to type. The idea is to stretch these Angry Birds and watch as they fly across the room and splat on any surface.  Made from high-quality material they have stood up well to the boys rough play. We have a little game going at whose stays splat for the longest which keeps them entertained for quite some time. A great one to pop in your bag for when you after doing sports pick up etc. They have an RRP of £3.99 and can be found at Toymaster as well as B&M.
Angry Birds Soft Toys
Both boys are fans of soft toys and plushies, so I knew our little Bomb would be a hit straight away. They're soft and cute but determined. These cuddly 10cm mini soft toys include our favourite little Angry Birds like Red, Bomb, Chuck and of course we couldn't forget, Leonard. The determined-looking mini soft toys are made with authentic details, including Red's thick eyebrows, Bomb's hair, Chuck's slick beak, and Leonard's beard. They make a great cuddly alternative for Angry Bird fans. They have an RRP of £6.99 and can be found at Smyth's.
Angry Birds Top Trumps
Top Trumps games are my go to for entertainment when we are on the move. Even Kipper is able to play now. It is a great way to learn all about your favourite Angry Birds 2 characters. I love the educational nature of the game which aids with reading, reasoning, number skills and turn taking.  You can play Top Trumps anytime, anywhere, with as many people as you like. Plus the  easy-to-carry plastic case means there are no limits on gameplay.  Monkey has loved discovering  Angry Birds facts on his way to becoming the Top Trump. Retails at £5.99 and is available from Amazon.
Angry Birds Pig Head Game
If you are looking for laughs and a great family game this Christmas then this is it. It has had us in fits more than once. You too can now experience the pigs-eye view of Angry Birds being hurled towards you thanks to the brilliant Pig Head game. Strap on the fetching green Pig head hat and others players then take it in turns to hurl Red, Chuck and Bomb at you, aiming for the Velcro strips on the hat that allow you to catch them. I was quite impressed with how good Monkey was at this. Managing to catch all three the majority of the time. Unfortunately I was not as competent. The game retails at £12.00 and is available from Hawkin's.
Angry Birds Pyjamas
Pyjamas always make a great gift and the Angry Birds ones come in two varieties. The boys which we received are a black, grey and red cotton ensemble featuring a print on the top of Leonard, Earl Pig, Red, Chuck, Bomb and the legend Mighty Eagle. Paired with fiery red pyjama bottoms that feature an Angry Birds all over print with comfy cuffs. The girls version have a pink marl long sleeve top that has some of your favourite Angry Bird friends Red, Chuck, Bomb and Silver against a purple and white stripe background with the wording 'Heroes'. Paired with pink long pyjama bottoms with an all over motif of Red, Chuck and Bomb with stars and flowers. Available from ages 6– 12 years, both pairs retail £13.00 each and are available from Character.com
Angry Birds Personalised Wall Decal
For a more unusual personalised gift this Christmas these Angry Birds Wall Decal is perfect for fans who love the iconic mobile game. Display this Mural Sticker with pride in any bedroom, to turn a plain wall into an exciting centre piece fit for any Angry Birds fan. Bright, vibrant and not too large they are sure to be a hit this Christmas. The stickers  retail at £19.99 and are available from the  Beautiful Game.
I am sure many of these items will be under the Christmas Tree this year.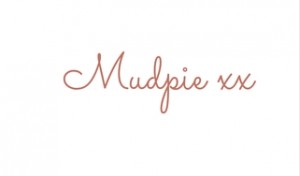 If you've liked this post please follow me on my social media channels:
Mudpie Fridays: Twitter | Instagram | Facebook | Pinterest | LinkedIn