AD – We were gifted tickets to attend a Santa Special at the Watercress Line for the purpose of this review. All words and opinions are my own.
Review Santa Special at the Watercress Line:  Both boys are huge steam train fans. When we visited Thomas at the Watercress Line in the Summer it really ignited something in Kipper. So when we were asked to try out their Santa Special I of course said yes please. I was hoping for Father Christmas experience which was as much for the parents as for the kids. At three Kipper can be a bit of a handful so I also hoped by being seated on a train would mean that we would get to enjoy it to!
On the website it recommends arriving at least forty five minutes early for your train. Part of the reason for this is because the parking at Arlesford gets very busy. Even though there are over 100 spaces! When we arrived for the 2.15pm train the carpark was full. A very helpful parking attendant directed us to the local school. Where they have arranged overflow parking. He also told us the best way to walk back. I was a little dubious as it seemed like a good drive away. However by following the footpath as suggested it only took about five minutes to walk to the station.
We were greeted by one of the Station masters and directed to the buffet cafe to warm up. I recommend the hot chocolate with cream and marshmallows. It wasn't long before the train was ready to board. All of the staff are volunteers and go through the train before your board to clear up after the previous ride. It was spotless when we sat down. Your ticket is also your seat number which I think is a great idea. As it saves any jostling and means that you all get to sit together.
Each table has colouring set up for the children to keep them entertained before the train gets going. Its a really nice touch which Kipper really enjoyed. Once we are away the adults are served a generous glass of white wine with a mince pie. The boys got the choice between apple juice and black currant and a gingerbread man. Which I can only assume it was delicious since they were both devoured in record time. One of the entertainers appeared to tell us some jokes and get us singing along to funny Christmas songs. With the carriages decked out in the same way as the platforms with giant strings of tinsel and bells it all felt very festive.
We paused at Ropely station to pick up a very important visitor. This is a great idea since it means there is no risk of the children seeing him before hand. Followed by a band of merry elves he comes down the carriages one by one. Stopping at each set of four and engaging with the kids. Both boys got high fives! They were also given an age appropriate gift. Both boys were delighted with their gifts. I was also very impressed. Both came in little Watercress Line drawstring bags. Monkey received a wooden pencil case, colouring pencils, a wooden 12 inch ruler and pencil sharpener. All of them had trains on, and the train on the ruler moves up and down so you can mark your place. Kipper received a wooden skittles table top game. Which he thought was simply excellent. As we left the station later he said:
Mama I loved my surprise today …my Santa gift its brilliant
Once Santa had visited we reached the end of the line at Four Marks, we could get off the train and have a look as the engine turning round. There is a bridge at the end of the platform which gives little ones a great view. It was nice to see the Santa Special plate on the front. There is a small museum, refreshment shop (if you need anything more) and toilets at the station. It takes about twenty minutes for the engine to change ends. Back on the train Santa worked his way back down again posing for photos. Which was a nice touch and also allowed kids that were a little nervous another chance to interact.
We were then joined by some jovial singers to sing some Christmas carols. It wasn't long before we were pulling back into Arelsford Station. The whole journey and experience took just over an hour. It was a very relaxed way to see the big man and we all had a great time. I think its the first Christmas event we have been to with boys boys where I haven't ended up feeling frazzled. All the staff were so helpful and polite. Giving up their time at such a busy time of year to bring joy to many families should not go forgotten. Without the volunteers it really wouldn't be possible.
Tickets cost £18 each including booking fee, under 1s are £10. Which for what you get  is fantastic value. Trains are running at various times throughout the day on weekends in December. You can find out more on their website although they are so very popular many are already sold out. Contact them for more information. I am certain we will be back for more it was such a great way to see Santa.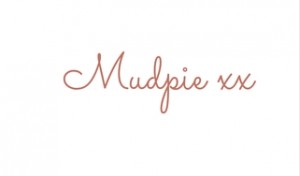 If you've liked this post please follow me on my social media channels:
Mudpie Fridays: YouTube | Twitter | Instagram | Facebook | Pinterest | LinkedIn
Review Santa Special at the Watercress Line