AD – We were gifted a stay for the purpose of this blog post Family friendly rental cottage in the Cotswolds, all words and opinions are my own.
When we were invited to visit Blenheim Palace to try out the Illuminated  Light Trail we needed somewhere to stay. We were invited by Stay Cotswold, specialists in holiday cottages in the Cotswolds,  to visit Gable Cottage located in the little Cotswold village of Ramsden. The cottage has been lovingly restored by its owners and proved to be the perfect base camp, for our Oxfordshire adventure.
Our Arrival
To say Gable Cottage is idealic is an understatement. Driving up from Sussex we arrived in the dark and the cold. Meaning as soon as we entered the cottage the stress of the journey ebbed away. Beautifully appointed  it is obvious on sight the love and care which has gone into the renovation of the cottage which was originally built in 1860. It has been sympathetically renovated and has a lot of charm that a period property brings, including stable style doors and a beautiful fire place. But at the same time it looks brand new inside and has all the mod cons you could possibly need for a very comfortable stay. Kindly the cottage had been decorated for Christmas with little touches in almost every room even with a Christmas tree. It was lovely seeing the boys faces light up as they saw it.
The Cottage Itself
On entering the cottage you come straight into a spacious entrance hall which is used a dining room. A large kitchen  is off to the right, which is well stocked with everything visitors could wish for. Alison and Paul the owners have obviously thought about what people would need. Because  there is plenty of storage space for food and essentials, something we often find lacking in such properties.  Not only that but there are sharp knives (my husbands bug bare) and all the cooking utensils you could need.
Provided in the kitchen was a welcome basket that had chocolate Santa's for the boys as well a chocolate coins and Panatonne for us. There was also tea, coffee, sugar, squash, jam, water and wine. In the fridge there was milk, butter and bread. They offer the facility to upgrade your welcome basket for a small fee. Invaluable if you know you are going to be arriving late. On the other side of the dining room is the lounge.
Another large room which runs the width of the property. Bringing it all together. There is a book case in one corner which is full of all sorts of different books including some children's books. Plus plenty of  games and puzzles. Both boys were taken with the chess set. In the middle of the room there is a smart TV and DVD player, along with this Wifi works well throughout the property. Which means that there is tons to keep them entertained.
The Second Floor
Upstairs there are two good sized single bedrooms and a large double. Along with a family bathroom which has both a bath and a shower. The rooms have been thoughtfully put together. To keep with the Christmas theme each had Christmas bedding which was a lovely touch and the multi coloured towels were soft and fluffy. Again we found plenty of storage space. We did not use it, but there is also a travel cot, high chair and stair gates available should you require them. The kitchen is stocked with plastic plates, bowls and cups along with toddler cutlery. All making it very convenient if you are travelling with a young family.
The Cottage Location
Gables Cottage is located in the little Oxfordshire town of Ramsden. We didn't get much of a chance to explore but it was peaceful and quiet. The village has a church which you can see from the cottage, very quintessentially English.. There is also a pub less than 100 yards away. Based in a residential area there is parking for two cars on a driveway. The front garden is landscaped and has an alfresco dining area to the side. Unfortunately with the weather as it is we didn't get a chance to use it. However I can imagine in the Summer it being a lovely place to sit, to eat and relax with a glass of wine.
Local Attractions
In the lounge there is a large box and folder full of information about the property itself therefore lots of things to do in the local area. Most importantly  there were details of several different walking routes, as well as details of local supermarkets, restaurants, petrol stations etc. The box has lots of different promotional leaflets for various attractions in the local area. We had already planned to visit Blenhiem Palace and the Cotswold Wild Animal Park both of which are only twenty minutes away from the cottage. If we hadn't then there would of been plenty of things we could have done with the boys.
Gable Cottage is the perfect family bolt hole. Beautifully put together with everything you need on hand. Yet with a level of quality and luxury you very rarely find in the family market. We would definitely recommend Gable Cottage and wouldn't have a second thought about booking a return trip. Meaning we just need to decide when!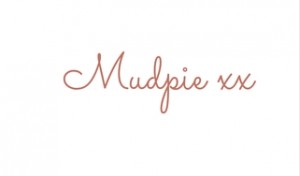 If you've liked this post please follow me on my social media channels:
Mudpie Fridays: Twitter | Instagram | Facebook | Pinterest | LinkedIn
Family friendly rental cottage in the Cotswolds