AD – We were gifted the Osmo Little Genius Starter Kit for the purpose of this blog post to review the Osmo Little Genius Starter Kit, we were compensated for our time. All opinions are my own.
Review Osmo Little Genius Starter Kit – In just over nine months Kipper starts school. I am not sure how that has happened! The time has flown by and unlike Monkey I feel totally unprepared for it and I am not talking about the complicated emotions of having my last baby start education. By the time Monkey was three and half I was actively taking time out to help prepare him for school. Kipper being the second born has been some what neglected in this department, something I am acutely aware of. That was until the Osmo Little Genius Starter Kit came into our lives.
To say I am impressed with the Osmo Little Genius Starter Kit is an understatement and not just because it helps with my mummy guilt. I have not seen Kipper so engaged with an educational toy before. So much so at bedtime tonight he wanted to make sure that he would be able to play with it after nursery tomorrow. The iPad is often commandeered by his brother… I can foresee a new present for under the Christmas Tree.
So what is Osmo? Osmo is an interactive toy that uses innovative technology to bring physical toys into the digital world. This means that it is totally hands on which I think is partly why it has been such a big hit in our household. To make it work you need to download an app onto the tablet, which is then placed in an Osmo stand with a red reflector over the device's camera. Kipper makes something with physical objects in the real world and it turns into engaging and fun content on the screen.
The Little Genius Starter Kit is aimed at children between three and five. In the set you get the stand and the red reflector. A silicone play mat that comes in a cardboard sleeve to keep it in tip top shape. Along with two boxes, which are stackable. One includes 38 silicone sticks and rings which are BPA free and dishwasher safe. The other box includes 19 costume pieces, printed on coated card they are double sided, thick and brightly printed. They fit together around the model of a little boy. The quality of all the pieces is very good and what I would expect from a premium end toy.
We started by downloading the app from the app store for free. Selecting the Little Genius Starter Kit I then  downloaded each of the four games included. During the process it asked me if I would like to download the parent app which allows tracking of progress. I didn't do it at the time but since he loves it so much I will be going back to do that. It will be lovely to see how he progresses through all the learning activities.
Kipper's favourite games are the two which use the silicone sticks and circles. Squiggle Magic took Kipper through series of exercises where he gets to create things that then come to life on screen. He found the whole process fascinating. Initially he needed a little help in working out what to do but after the first one he was well away. Telling me what he was doing, as he was creating little characters that then magically appeared on screen in exact replica. With the camera on the tablet taking a photo against the play mat. It was very clever and he was so excited to see 'his' robot, fish, crab appear on the screen.
The activities are designed to develop cognitive, creative, social and emotional skills. Kipper is not much of a drawer so this is also a great way to help his pre drawing skills for when he starts school. I was surprised by just how creative he was and the fact that he recognised shapes without any prompting.
Next we moved onto the ABC game.  Of all the games I was a little dubious about this one. Yet he dived straight in creating letters with the silicone sticks. The game is clever. Not only does it tell the child exactly how to create them and with what pieces. If the letter created doesn't look quite right it gives them a chance to try again. The hairy character – Mo, engaged Kipper and he found the instructions easy to follow.  There are over 300 words to explore. Once the letters are created the child is then challenged to create a word to go with the letter. Such as tent, apple. All of which can easily be created with the silicone sticks.
Mo also encourages phonics by sounding the letters out and asking the child to do the same. It is a great early introduction to letter formation and vocabulary. He really enjoyed playing  and it was lovely seeing him learn without realise he was doing it.
Stories was an instant hit. Using the little boy and the various outfits available you navigate your way through the stories. Needing to find certain things to help you move on from one part of the story to the next. For example feeding the monkey with a banana which is hidden on an item of clothing. Another needed to use the little boat to get across the river. It was wonderful watching him figure it out for himself. This game really helps with imagination and problem solving skills. If you do not select the right solution then the app tells you with a simple shake of the head.
The final game is Costume Party, in this game you also use the costume pieces to experiment with clothes and colours. The characters react to the choices made and there is the opportunity for a dance party at the end too. Again this extends his creativity and encourages age-appropriate expressions related to colour and emotions.
Kipper really enjoys the Little Genius Starter Kit and so do I. It is clear to see just how much he is learning as he plays. Despite being at the lower end of the age range he gets so much from it and is learning constantly.  I am sure we will be playing with it loads on the run up to him starting school. Not only that the set will grow with him as there are lots of other games and add ons which you can buy to expand play.  The Little Genius Starter Set retails at £79.99 and would make a fantastic Christmas present for those little ones starting school in September. You can purchase it from Amazon, John Lewis and direct on the Osmo website. I can not recommend it enough.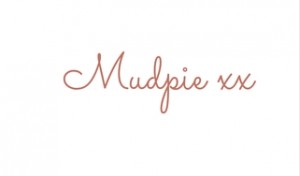 If you've liked this post please follow me on my social media channels:
Mudpie Fridays: Twitter | Instagram | Facebook | Pinterest | LinkedIn
Review Osmo Little Genius Starter Kit