A week full of elves, gin and festive trips. Its been a busy week, but thankfully from now on in it should be getting quieter as we head towards Christmas.
Saturday 30th November – Day 334
Today he had a festive outing and the first time the boys will see Father Christmas this year. Although I have booked something for Christmas Eve I have intentionally made sure we are only seeing him on two occasions. Our trip on the Watercress Line was a lot of fun and probably the most relaxing trip to visit Father Christmas I have ever had. I think we may have started a new tradition. The photo is of the boys on the train and the colouring sheets which were waiting for them when we sat down. I love their jumpers, I opted for some which were not overly Christmassy this year in the hope they have a longer shelf life.
Sunday 1st December – Day 335
This morning was spent sorting out the Christmas decorations before heading off to the garden centre to pick up a tree. Although next year we are most definitely going back to the Christmas Tree Farm as it did not go well at the garden centre. Partly because we had to wait twenty minutes to pay for the tree. I chose my favourite photos from the trip for my Living Arrows Week 48 post, so I have chosen one of Kipper opening his advent calendar for the first time. I brought some second hand cars off of eBay and put them in his wooden calendar. So far they have been a big hit.
Monday 2nd December –  Day 336
One of the benefits of having the elves join us is that I am now taking a photo most days to share on my instagram stories. Monkey thought that this was hilarious when he came down and found that Chocolate and Elfie had decorated the tree with his pants and Kipper's nappies.
Tuesday 3rd December – Day 337
Another elf photo. My friend at work gave us a a kit which has 23 different ideas with everything you can need. They are pretty quick ideas and igneous for us poor working mums that inevitably end up doing something at around midnight.
Wednesday 4th December – Day 338
My husband brought me a gin advent calendar this year. I am a bit late to the gin thing! Having only really just started to get into drinking  gin and the calendar has a wide variety of different flavours. This one was Wednesdays, although I have no idea what sort of tonic I should have with it!
Thursday 5th December – Day 339
I am working on Friday so swapped my day off for Thursday. Initially I wasn't going to but then Kipper's flu jab came in on that day. We also got invited to go to the Theatre Royal to watch Stick Man. So we spent most of the afternoon in Brighton, had a trip to the beach which is where this photo was taken. We use to live in Brighton and I grew up in a town not far from the city. But even with all that I have never gone to visit the donut until today. The show was brilliant, Kipper loved it and so did I. I will be sharing our thoughts of the show on the blog soon.

Friday 6th December – Day 340
I was working today as it was our end of year meeting. We went for lunch and a few drinks after work. I took this as I was heading from the restaurant to a bar near St Pauls. Makes a change to see it at night time.
Blog Posts this week
You are invited to the Inlinkz link party!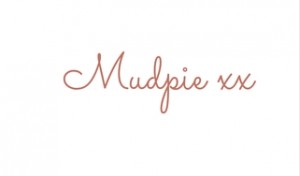 If you've liked this post please follow me on my social media channels:
Mudpie Fridays: Twitter | Instagram | Facebook | Pinterest | LinkedIn