Welcome back to my weekly diary post of my Fridays with Kipper. Each week I document our adventures on the run up to him starting school. You can find the series here – Our Fridays.
A Year of Mudpie Fridays – Week 12
Only this week it wasn't a Friday it was a Thursday since I needed to work on the Friday. Keen not to miss out on the day with Kipper I kept him out of nursery. We popped into the town first thing to run a couple of errands. Before going to the doctors for his flu spray. He was a little nervous after having his pre school jobs reasonably recently but was happy enough when he realised he wasn't going to be pricked.
We then went down to Brighton. As the show we were seeing wasn't until the end of the day we went for lunch first. I use to take Monkey for lunch all the time but for some reason Kipper and I rarely manage it. Probably because we normally have to be back on a Friday in time for the school run. We went for a Mexican, in the middle of the restaurant there was a table football. Which he thought was great fun, it was funny watching the way he celebrated each goal. He had to move all of the goal counters before we could leave to go down to the beach.
My plan was to go straight to the penny arcade on the pier, but Kipper wanted to sit for a while on the beach. The winter sun looked like it was starting to grow down and although cold it was very peaceful. We went and had a look at the donut. Despite living in Brighton for years I don't think I have ever walked down to have a look at it. There was lots of people taking photos (probably for instagram) so we didn't stay long. Instead we headed to the 2p machines on the pier. Kipper's attention span is not great so we played for a little while but it wasn't long until he was looking for alternative sources of amusement. Finding the space invaders game we had a couple of games, not that he really understood what he needed to do. By the time we left the pier it was grey with ominous rain clouds.
We avoided the rain and went to see Stick Man at the Theatre Royal. It is the first show I have taken Kipper to on his own and he loved it. The Julian Donaldson ones seem to be just the right length for little ones. It is not one I had seen before with Monkey and I would highly recommend trying to catch it next time it does a tour.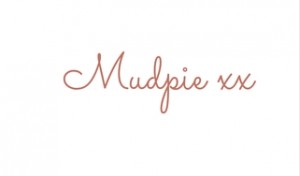 If you've liked this post please follow me on my social media channels:
Mudpie Fridays: Twitter | Instagram | Facebook | Pinterest | LinkedIn