AD – We were invited to the London Transport Museum in return for this blog post – Review London Transport Museum at Christmas. All words and opinions are my own.
Review London Transport Museum at Christmas – To say that Kipper is vehicle mad is an understatement. The only thing he wants for Christmas is a green car. Which is why I was so surprised that I had not come across the London Transport Museum before. They invited us to try out some of their Christmas activities at the weekend which was exciting for all of us.
The London Transport Museum is located in the centre of Covent Garden so easy to reach by public transport. A large glass building it is easy to spot, when we arrived there was a Christmas tree with buses for decorations on the outside. The ticket desk is right in front of you as you enter. Although it is possible to visit the wonderful gift shop and the new Canteen without paying to go into the museum. The lady at the front desk suggested that we start at the top. So after dropping the numerous coats and bags in the free cloakroom we headed up in the lift to the second floor.
The Second Floor
At the entrance we had been given a stamp trail which takes you around all the main areas of the museum. There are thirteen stamps in total and the boys really enjoyed punching their cards at different points. There is also a little area as you go in with lots of other activity sheets you can pick up for various ages. Including printouts to make your own vehicles. On the second floor you start in the early 1900s the boys were fascinated by the horse drawn vehicles. They could not get their heads around the fact this is how people travelled around and not in their own cars.
The First Floor
We moved down to the first floor collecting stamps as we went. There were a number of trains which the boys could go in and sit in. I remember looking around one of the tube trains thinking that I vaguely remember the wooden elements. The museum is very informative and there is a loads of information and interactive areas. Also on the second floor there is a little toddler play area and the chance to sit and pretend to drive a bus. Kipper loves buses so this was a real treat for him. They also have an area set up all around the hidden underground which I found fascinating. The museum will also arrange tours to go underground and see some of these tube tunnels which I would love to do with Monkey one day.
There is  also a large exhibit about how the tunnels were used in the war with lots of pictures and memorabilia. It really brought it to life and appealed to Monkey who is very interested in WW2. They seem to have struck the right balance between educational information and fun for the little ones. The ground floor is made up of mainly trains and buses most of which can be sat in or climbed on. Plus there is a play area next to the cafe which kept Kipper entertained for hours. Encouraging small world play with the lots of props, plus the chance to drive a boat down the Thames, although Monkey wasn't very good at not crashing it!
The Ground Floor
While on the ground floor we spotted the Big Man who was casually walking around meeting the children. It meant that Monkey could go up and say high and have a chat. But Kipper who was not really in the mood on the day could carry on playing. There was no queues either! Definitely the right way to do it. With him there was an elf who had a clever little machine which was checking if you had been naughty or nice.  Both boys received a Christmas badge.
There was also a little woodland area at one end which had lots of throw cushions and wooden toys to play with. It had been set up in a winter theme which a Christmas tree and lots of robins. Plus there were many elf hats perfect for a mini photo shoot. Next door to this there was a craft area where there was lots of supplies to make Christmas bunting. This worked well for us as it meant that Monkey could happily craft a way while Kipper played with the wooden trains.
The Canteen & Gift Shop
For lunch we went to their new Canteen which is located just outside the museum itself, but it in the same building. It is a lovely space, bright, airy and colourful with traditional transport furniture and reclaimed upholstery. The kids menu is a very reasonably priced and there is a wide selection of food for adults too. I was very impressed with the service that was prompt and polite despite the fact that they were very busy. The boys both had fish goujons with chips or mash potato. While I had the burger and the Hubby had a fish goujon sandwich.  You can eat in the canteen without going into the museum.
Finding good places to eat in Covent Garden with children can be tricky. So I will definitely be remembering this for next time we visit London. Below the cafe is a large shop which is a like an Aldins Cave for little ones and adults alike. There are lots of toys and books to choose from. As well as perfect gift ideas for Christmas.
Tickets cost £18 per adult for an annual ticket but the children go free which is a real bargain. If we lived in London I would not hesitate to purchase a ticket. I think we would be there constantly with the boys. There is a lot to see and I am not sure we managed it all while we were there. Definitely one for the bucket list.
You can read about other things we have done in London here.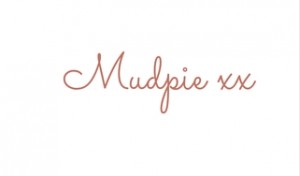 If you've liked this post please follow me on my social media channels:
Mudpie Fridays: Twitter | Instagram | Facebook | Pinterest | LinkedIn
Review London Transport Museum at Christmas