'You are the bows from which your children as living arrows are sent forth"
We have had a much needed weekend at home not that I particularly feel anymore in control. I keep telling myself that whatever I get done is a bonus. That way I am not sinking under the pressure. I also need to be able to put things in boxes, so at the moment I am trying to focus on finishing up the last of my blog commitments. Before worrying about work for most of next week and then focusing on Christmas, the last presents and all that goes with it. I am a little worried I still have quite a few gifts to buy.
We tend to do a deep clean as Christmas approaches, room by room. Its a been a bit complicated this year by the fact that I am also trying to declutter every room in the hope the house will eventually find its way to market early next year. So Saturday was spent, cleaning and putting decorations up in the boys rooms. I also managed to get them to part with a couple of black bags of toys. Like our tree the boys ones also have decorations that have come from places we have visited. For Kipper this year we brought a few extra little things on our recent trip to the garden centre. Especially candy canes since he has taken to removing them from our main tree downstairs! Last year he had hand me downs from Monkey. He is very proud of his little tree, especially the lights. He has asked to sleep with them on both nights since.
We also wrote the Father Christmas letters and sent them on their way. We have always burnt them in the fire with the words and letters magically going up the chimney to appear in his special book. Both boys only have on thing on their letters, we don't give them a catalogue to work their way through. Monkey would like a fishing rod with reel and box, Kipper would like a green car and it has to be a big one! Lets hope Father Christmas is organised enough not to disappoint.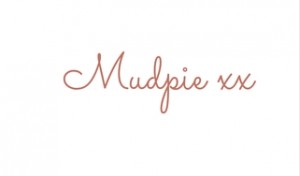 If you've liked this post please follow me on my social media channels:
Mudpie Fridays: YouTube | Twitter | Instagram | Facebook | Pinterest | LinkedIn