AD – Many of the trips included in this post are press trips as part of my role as a family travel blogger 
Family Travel Blogger – This time last year I wrote all about our Adventures of 2018 I actually ended up splitting the post into two since we got up to so much. It was a great year for spending quality time together as a family. I didn't think we would be able to beat it if I am honest. However 2019 has been even kinder to us, in someways a little too kind since nothing has been done around the house this year what so ever.
Our normal bucket list has been neglected and the garden now needs a landscaper, but the memories we have made are very special. It is not something we are looking to repeat in 2020 as we are intending on moving. So some of our free time will need to be dedicated to getting our house on the market and finding a new one.
Family Travel Blogger Our 2019 Adventures – January to June
Never the less 2019 has seen us visit the Brussels, Berlin, Rotterdam, Italy twice including the beautiful city of Venice, Canada, Dubai and Marrakech. As well as having numerous UK weekends away, we have been very lucky indeed. This post covers our breaks from January to June, you can read about our breaks from July to December here.
January
Our travel plans started quietly in 2019 and 2020 is looking much the same way. January is the month of my Husbands birthday so we had an overnight stay in London to celebrate. While there we climbed the o2 it was a lot of fun if not a little windy. We stayed in a hotel close to the arena so that we could see Snow Patrol in the evening.
Nights Away – 1
Days Away – 2
February
During half term we took the Euro Tunnel to Brussels and stayed in a hotel called Made in Louise. A beautifully appointed hotel with off street parking and close to the city centre. It was our first city break with Kipper who was two and three quarters when we visited. I can still remember walking into the main square and catching my breath at it all lit up. There was a lot to do there for kids including a fantastic zoo which we have vowed to revisit.
We also got the chance to tick off one of the things on Family Travel Bucket list of 2019 by staying at Warwick Castle at their Knights Village. With so much to do at the castle staying meant we could explore for longer and the Dinner Duel was great fun. If a little loud!
Nights Away – 4
Days Away – 6
March
Right at the end of the month we managed to tick off another thing on our Family Travel Bucket List – staying in a tree house! I was particularly excited by this adventure, staying in Wales in the middle of no where. For once I really switched off and relaxed. It was so peaceful, and we even managed a trip up Snowdon on the  steam train.
Nights Away – 2
Days Away – 3
April
Like last year April was a very busy month for us. Partly because of having two weeks off for Easter. With Monkey being at school many of our trips need to work around the school holidays. It started with a city break to Berlin with Monkey. I try to take him away once a year on his own, Berlin turned out to be an amazing break for kids with so much to keep them entertained. Although the high light for me was seeing the Berlin Wall.
Monkey and I caught the train across to Rotterdam where we were meeting up with Hubby and Kipper. It was quite exciting since neither of us had every caught a train across Europe before. It was ridiculously easy and a great way to travel.  Despite some hotel hiccups we had a good break in Rotterdam, although our favourite night was staying on the SS Rotterdam. On the way back we stopped in to see a spectacle that I have long wanted to experience – the tulip fields at Keukenhof.
Over Easter weekend itself we were invited to Swansea and stayed in a beautiful hotel in the heart of the city – Morgans Swansea. We were totally spoilt with the weather and spent a glorious day at Rhossili Bay running in and out of the sea while the beach stretched on before us. I don't think I will ever forget it.
Our final trip away in April was to Camber Sands to stay in Badger Cottage with the boys grandparents. Unlike the previous weekend the weather was not in our favour. Which meant that we didn't get the chance to spend lots of time on the beach. Not that it stopped us having fun. We got to wander around the beautiful village of Rye which looks like a picture postcard.
Nights Away – 12
Days Away – 16
May
In May we celebrate Kipper's birthday and also try to go away during half term. It is the one family holiday I try to get booked in before the beginning of the year. We were very lucky to go to Italy with Eurocamp to stay at the Union Lido Campsite. While there we also managed to get into Venice for the day and see the beautiful island of Burano. I don't think I will ever forget the beautiful rainbow houses. The boys got a chance to go on a gondola for the first time which they both really enjoyed, asking to go again almost as soon as they got off.
Nights Away – 7
Days Away – 8
June
My Birthday month, and a big birthday too! We managed to tick another thing off our bucket list by visiting a theme park the boys had not been to before. We stayed at Splash Landings in Alton Towers as part of our Konfidence Ambassador. The boys had a great time in the water park and in the theme park itself. Using fast passes we went on so many rides I lost track. Turns out its ideal for both the boys ages as we divided out time between CBeebies and the other parts of the park. Wickerman fast becoming our most favourite rollercoaster.
For my birthday weekend we travelled to Norfolk to stay in Makers Barn near Cromer. We were joined by friends and family and had a lovely little break. The kids went crabbing for the first time off Cromer pier and I had a birthday meal of crab and gin. While in Norfolk we had a day trip out to Bewilderwoods. I think Kipper went on the tallest slide he could find, that boy just like his older brother is a little bit of a dare devil!
Nights Away – 5
Days Away – 7
Family Travel Blogger – first half of the year
So in total we had 31 nights away and 42 days in the first six months of 2019. Which is the equivalent to a month!  If you would like to read about our adventures for the rest of the year then you can do so here – Our 2019 Adventures July to December. I have also put together a Travel Bucket List for 2020 if you would like to see our plans for this year.
I would love to hear about your family adventures in 2019 or the plans you have for 2020. Please let me know what you got up to in the comments below.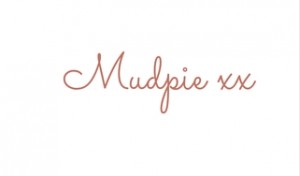 If you've liked this post please follow me on my social media channels:
Mudpie Fridays: Twitter | Instagram | Facebook | Pinterest | LinkedIn
Family Travel Blogger