AD – Many of the trips included in this post are press trips as part of my role as a travel blogger 
Travel Blogger – I started writing about our adventures of 2019 just like I did in 2018 – Adventures of 2018. When I realised that it would end up running over 2000 words so I have decided to break it into two. This second part covers our getaways from July to December, if you would like to read about our adventures between January and June you can do so here. 2019 was extremely kind to us and I am under no illusions as to how lucky we were this year.
July
The big trip for the year was when Kipper and I went to Whistler and Vancouver with my parents for my brothers wedding. We spent a week in Whistler while my brother got married under the mountains in a beautiful service. We also went across the mountain ranges in the Peak to Peak Cable Cars. Then we travelled to Vancouver for our first experience at an airbnb, which did not go as smoothly as planned. I took Kipper out whale watching and we managed to see a pod of Orca's in the wild.
Just as we landed we headed off glamping in Shropshire with Featherdown. It is not an area of the country we know particularly well. So we went out to explore and discovered the market town of Ludlow. The boys loved the wood fired hot tub and had a lot of fun playing in it.
We had our final trip in July at the end of month to the Lake District, it was the first time we had visited and it stole our hearts. I can not wait to go back to do some more exploring and Monkey wants to get some more mint cake. While there we stayed in a camping pod at Castlerigg with views over looking the hills. It really is a beautiful place and a couple of days just wasn't really long enough.
Nights Away – 15
Days Away – 17
August
August was a busy month both for work and outings since the kids are off school. We also had a family break to Normandy, staying in an airbnb right on the beach. While there we did a little bit of road tripping picking up a number of the WW2 memorials. Along with a lovely little port town called Honfleur, Le Mont Saint Michel and Monet's Water Lilies.

Right at the end of the Summer holidays the kids and I went away with some NCT friends to Northumberland. It was a long drive to reach our destination of Stablewood Cottages but we broke it up by visiting the Angel of the North and Hadrians Wall. It was a lot of fun even though the Puffins had left the Faire Islands and we got drenched!
Nights away – 14
Days away – 16
September
Technically our Northumberland break ran into September, as we made the most of the inset days around starting back at school. Monkey moved up to the Junior school so it was a conscious decision to try and cut back a little. As we all ease into a new routine. Hubby and I did go away to Dubai to celebrate our 10 year wedding anniversary and my birthday. It was hot but we still had fun including eating at the Burj Kalifa.
Nights Away – 5
Days Away – 6
October
October started with a trip to the Sandbanks to visit family. On the way down we went to Paultons Park for their Halloween Spectacular which was great fun. I am not sure I have seen so many pumpkins in one place.  The apartment we were staying in was right opposite where you catch the boat over to Brownsea Island. Its a National Trust location I have always fancied visiting. It did not disappoint and the weather was very kind. We saw the famous red squirrels and learnt more about the Scout movement.
I also always try to arrange a break for October half term, this year we were lucky to be invited to visit Villa Pia in the Umbria countryside. It was perfectly located to explore the region and we had a lot of day trips including visiting San Marino.
Nights Away – 10
Days Away – 12
November
Was meant to be a much quieter month for travel as we started to get the house in order to put it on the market. However it didn't quite turn out that way. At the beginning of the month I went to Marrakech with some girlfriends to celebrate my 40th birthday. We stayed in a Riad in the old town, it really is nuts but we had a great time exploring.
Last year we visited Edinburgh Christmas market going up on the sleeper. We had intended to do the same this year but unfortunately it wasn't possible. So we were delighted when the Inn Keepers Collection invited us to stay as it meant we got to explore the market on opening day. Monkey and I went on the sky flyer which was a lot higher than I anticipated!
The following weekend we were off again to The Cotswolds to go to Blenheim Palace to see Alice in Palace and Illuminated Light Trail. It was beautiful and made me feel very festive indeed. During our stay we also visited the Cotswold Wildlife Park & Gardens which was a short drive from our cottage – Gable Cottage Ramsden. It had been loving restored by its owners and was the perfect home away from home.
Nights Away – 7
Days Away – 10
December
Purposefully December only brought one stay which was in London. We had been invited to see The Snowman at the theatre and used it as an opportunity to do some other Christmassy things while away. Including seeing the shop windows, the lights, Christmas market and visiting the London Transport Museum.
Nights Away – 1
Days Away – 2
Travel Blogger – second half of the year
The second part of the year we had 52 nights away and 63 days away, meaning a total of 83 nights and 105 days in 2019! Almost a third of the year, not bad when we work full time and Monkey is in school. I can only hope that we manage something similar in 2020. To help us do this I  have put together a Travel Bucket List for 2020 if you would like to see what we are hoping to achieve.
I would love to hear about your family adventures in 2019 or the plans you have for 2020. Please let me know what you got up to in the comments below.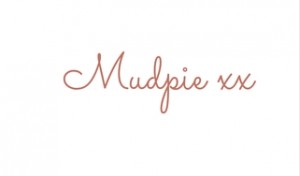 If you've liked this post please follow me on my social media channels:
Mudpie Fridays: Twitter | Instagram | Facebook | Pinterest | LinkedIn
Travel Blogger, travel blogger