Mummy Blogger Top 10 Posts 2019: I originally wrote a summary of my most popular posts back at the end of 2015 when I had been blogging for less than twelve months. I then promptly forgot about the idea until last year when I looked back to see which posts had been most popular. With traffic being important I hope by reviewing what is doing well and tailoring content for next year I will continue to grow. Especially as most of these have had over 2000 views each this year, with the first having over 4000! For that reason I have not included any giveaways which I have run throughout the year.
Mummy Blogger Top 10 Posts of 2019
ONE : Playtime with your 2 month old
This post takes me back to my maternity leave and when Kipper was tiny. The post is a simple list of nine things you can do with your two month old when it comes to play time. Kipper was never one for napping so I needed to come up with ideas to keep him entertained. The post was written back in July 2016. Playtime with your 2 month old
TWO : DIY Space Helmet
This post was written back in March 2017 but it only feels like last week. It was Monkey's first book day at school and I made him this helmet out of plaster. We still have it although it looks a little worse for wear now. DIY Space Helmet
THREE : 12 things to do at 12 weeks
This post was written when I was just pregnant with Kipper. It is literally the last of things to do at 12 weeks and the things I did when I found out. It has a strong referral stream from Pinterest. 12 Things to do at 12 Weeks.
FOUR : Going on a bear hunt birthday party
This was another post which I wrote when I first started blogging, I had been writing for about three months when I posted this. It looks at the party I prepared for Monkey for his third Birthday. Looking back it does make me cringe a little and the photos are so small… I really should redo this one! Especially since it also featured in the list last year as well.  Going on a Bear Hunt Birthday Party

FIVE : Gruffalo Birthday Party Ideas
Keeping on the birthday theme this was from Monkey's second birthday party. In fact it makes me feel quit ebad as Kipper is such a second child having only ever had easy soft play parties! Rather than all the effort that these use to take. Gruffalo Birthday Party Ideas. Oh and how cute does he look in this costume.
SIX : 25 Advent activities for babies
Traditionally we fill wooden advent calendars with a mixture of activities, chocolate coins and little toys. This post was written for Kipper's first Christmas. Being eight months in December 2016 he was far to young for chocolate but I thought that Monkey may want to help him with some of the activities listed in the post. There is a free printable on this post 25 Advent Activities for Babies.
baby-advent-activities

SEVEN : Review Hatchimals Collectables
This post featured at number one last year, it was written in a way that explained what Hatchimals are and talked about us discovering them for the first time. Just like many of my review posts I talk about the things we partially love about them. The post was originally written back in May 2017. Hatchimals CollEGGtibles
EIGHT : Review Paw Patrol Ultimate Rescue Fire Truck
I am surprised by just how many views toy reviews get. This one was written in September 2018 and did not feature on the list that year. Which I think goes to show it takes some time for Google to pick them up and for them to appear in searches. Especially since this one was not shared on Pinterest.  Review Paw Patrol Ultimate Fire Rescue Truck.
NINE : Eurohike 600 Rydal Tent Review
I remember this review so clearly and its really a tent we love and have been on many adventures with. Although there was not a lot of camping going on in 2019. That really is something I should change. This pst unsurprisingly gets most views during the Summer months. Eurohike 600 Rydal Tent Review.
TEN: First Birthday Time Capsule
I must admit I am a bit of a hoarder when it comes to memorabilia even before I had a little one. So it was only natural for me to have the urge to put something together to commemorate his special day. I remember researching the internet hoping for a ready made list of possible contents but failed miserably! So this post is essentially just that, a list of ideas you could use to create your own special first birthday time capsule. This post was one of the first posts I ever wrote in April 2015 – First Birthday Time Capsule.
At least it gives me an idea of what my readers are interested in. There is no surprise that many people that found these posts came from Pinterest. One of my goals is to write more evergreen content something I had planned to do last year and failed. So let me know in the comments below what you would like me to write about in 2020? Or if you are a blogger what post drives the most traffic to your site?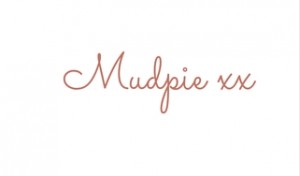 If you've liked this post please follow me on my social media channels:
Mudpie Fridays: Twitter | Instagram | Facebook | Pinterest | LinkedIn
Mummy Blogger Top 10 Posts of 2019