I wasn't sure if I was going to continue with this weekly post. I have come to the conclusion that it is these sorts of diary posts I will look back on in years to come. With this in mind you can see our whole of 2019 by following the tag Project 365 2019. The first few days of the new decade have been quiet with gentle reflection and plenty of fresh air. Although I am making plans for the next 12 months I have also come to realisation that I need to slow down a little.
Wednesday 1st January – Day 1
With this in mind after recovering from ringing in the new year with friends we did nothing. Literally watched movies and just pottered around at home. It was exactly what we needed after a late night and hopefully a sign for how our year is going to pan out. I am consciously making the effort to do less but the less we do be more meaningful… lets hope it lasts. With that I did not manage a single photo all day…
Thursday 2nd January – Day 2
Hubby went back to work today so faced with potty training and two kids who were turning feral we headed out to a National Trust property. We visited Knole, which had a Tiger that came to tea trail on. It was a beautiful building. I am surprised we have not visited before. We went into the great hall and climbed the tower, went on a treasure hunt and found numerous deer. It was busy and muddy but the boys loved it.
Monkey is suddenly obsessed with trying to collect National Trust passport stamps so we decided to head to another property for lunch. In Kent there are four which are all very close together. Emmets garden is another which we have not been to before. The cafe is right next to the natural play area. Which was a big hit too. This photo is taken from our drive into Knole, there was a lot of them all perfectly happy with cars driving so close.
Friday 3rd January – Day 3
Keeping on the theme of getting outside, collecting passport stamps and running free. We headed to Hatchlands Park first thing to run in the woods and play in the hobbit house. The boys love this tree stump and happily posed for photos. We ate early learning from our experience yesterday, I forget how popular National Trust places are this time of year. Monkey was disappointed that the shop did not have the marzipan fruits which he brought yesterday.
With this in mind we stopped at Box Hill on the way home, since we literally drove right past it. Unfortunately they did not have any either but they did have more mud… lots of it. Although negotiating with a three year old about not walking down to the stepping stones late in the afternoon. Because he will have to walk back up again did not go well. One to remember for the better weather. Or when Hubby is with us to carry him back up again!
Saturday 4th January – Day 4
We had a lovely day in Brighton today meeting up with some blogging friends. We were so lucky with the weather. Our first stop with the i360. It was good fun and we were lucky because it was quiet so the kids could move around easily. The views were pretty impressive although the flight only lasts for 25 minutes or so. Then we headed into the lanes to get something to eat before heading back to the pier. The kids played together in the soft play for a couple of hours while we all had a catch up. Although there was tears on the way home as someone wanted to play the slots as well. But we had run out of time. So a promise has been made for a return visit.
We are all back to school and work on Monday. I am not looking forward to the routine or the inevitable juggling act that is coming. Especially with the January blues that seem to come my way for the first couple of weeks of the year….
Blog Posts this week
Intentionally taking it easier means there has been far less on the blog this week. I am trying to reduce my posting down from daily to 3-4 times a week. But the content published is evergreen and likely to attract more views over time. Will see how we go!
You are invited to the Inlinkz link party!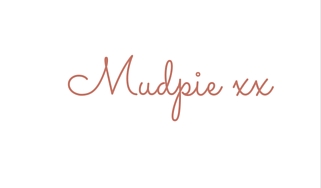 If you've liked this post please follow me on my social media channels:
Mudpie Fridays: Twitter | Instagram | Facebook | Pinterest | LinkedIn