'You are the bows from which your children as living arrows are sent forth"
New year and a new set of Living Arrows posts. This weekly post reminds me why I started to write this blog in the first place. As a diary of the kids growing up. It also allows me to see all our photos of the year in one place. Which you can do here Living Arrows 2019. We have a had a very relaxing Christmas break, although I haven't managed to get all the sorting out I wanted to get done. We have made a dent in it and I have finally started to list old baby bits on eBay. Thankfully January is normally quite a quiet month for us so there should be plenty of time to get the rest done. I also find starting a job is the hardest part!
This weeks photos were taken at different places. The one I chose of Monkey is from our day trip to Brighton to catch up with some blogger friends. Brighton is not far from us and we take it very much for granted. It was interesting seeing it through the eyes of others. This photo was taken outside the upside down house on Brighton beach. We didn't go in as the queue was very long. I have promised Monkey I will take him back at some point. Hopefully it will not disappear overnight.
Kipper's photo was taken in Emmett's Garden a National Trust property in Kent. Somehow I have sparked an interest in Monkey to get all his National Trust Passport stamps by the end of the year. And although it does feature on our Travel Bucket List of 2020. We found the natural play area which was really different to some of the other ones we have visited. It had this great bamboo set up. The boys loved rolling the balls down the pipes. Oh and by the way those wellies and coat did not finish the day looking quiet so clean…
We are all back to work and school on Monday and I would be lying if I said I was looking forward to it. I hope the first back into the routine is kind to you.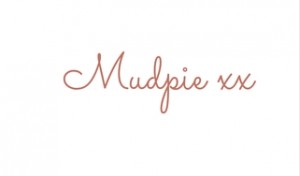 If you've liked this post please follow me on my social media channels:
Mudpie Fridays: YouTube | Twitter | Instagram | Facebook | Pinterest | LinkedIn