Travel Blogger Top 10 Posts 2019: This year I have decided to write a separate post for my most popular travel posts of 2019. Interestingly unlike the my Top Mummy Blog Posts of 2019. Many of the travel articles are ones which were written last year. By doing this it will allow me to understand which type of articles are of most use for my audience.
ONE : Review Villa Pia
This was a review of a boutique all inclusive hotel in the Tuscan countryside which we were lucky enough to visit in October half term in 2019. We had never experienced anything like it before and really got and explored an area of Italy we had not spent much time in. Including visiting the little principality and UNESCO site San Marino. Review Villa Pia
TWO : 7 Tips for your first visit to Disneyland Paris
This was originally published in January 2019 after we had a mini break for Christmas to Disneyland Paris. Initially I had found the whole process quite daunting as there is so much pressure because you want to make sure you do everything in the best way possible. Since its not cheap and always busy. I hoped the post would help others who are feeling a little overwhelmed like I was.  7 Tips for your first visit to Disneyland Paris.
THREE : 7 Family friendly things to do in Levi other than seeing Santa
This was the most popular of my Finland posts. The collection of posts were written in November 2018 after we visited Lapland with the tourist board. This particular post has been very popular on the run up to Christmas as families make plans for their own visits. It really was a once in a lifetime experience which we really hope to be able to share with Hubby and Kipper in 2020. Please keep your fingers crossed for us.  7 Family friendly things to do in Levi other than seeing Santa.
FOUR : Our Experience of the Levi World Cup
The reason we were invited to Levi was to watch the World Cup. It really was a thrilling experience and you could not help but get swept up in the excitement of it all. Monkey thought it was fabulous and I will never forget his little face as he cheered on various nationalities. As the skiers came tumbling down the side of the mountain. Our Experience of the Levi World Cup.
FIVE : 8 Reasons to stay at the Levi Hotel Spa with kids
This hotel is at the top of my list if we were ever to stay in Levi again. I have never felt so spoilt not only did we have a suite, but there was our own private Sauna and the Spa had 13 different pools. Monkey loved sitting outside in the Jacuzzi in the dark in the freezing cold but with the water so warm. Plus they had loads of onsite activities for kids if you don't fancy being outside in -20 degrees. 8 Reasons to stay at the Levi Hotel Spa with kids.
SIX : Our Stay at Levin Iglut
There is simply one word to describe our stay – WOW! Again as part of out trip to Finland Monkey and I stayed in a glass igloo on the edge of isolation. Although there was no snow and we didn't manage to capture the Northern Lights it is by far my favourite travel experience to date. These igloos are so popular they book up to 12 months in advance! Our Stay ay Levin Iglut

SEVEN : Center Parcs Longleat Forest Review
We were invited to Center Parcs over Mothering Sunday. Although we could only stay for part of the weekend due to needing to get back for school. Monkey tired archery for the firs time, Kipper enjoyed the sensory play room and we all had a go at the crazy golf. I also snuck away for a spa treatment which was absolute bliss. Writing this now I am wondering why we have not visited again since… Center Parcs Longleat Forest Review
EIGHT : Top 10 things to do on the Costa Dorada with young kids
This was one of the first travel related posts I ever wrote. Kipper was only few months old and we decided to visit Spain. A safe family resort. Turned out the hotel we had chosen was pretty awful but the area itself was lovely. So much that we are actually hoping to go back in 2020. We had a couple of great day trips out and its relatively easy to move around by public transport. Top 10 things do on the Costa Dorada with young kids.
NINE : Aurora Chasing with Artic Frontier
The Northern Lights has been on my list for a long time. We went Aurora hunting while in Finland and manage to capture glimpses of them. If we had not met Arctic Frontier then we would have never had seen them, as they were not visible to the naked eye. However through a lens we managed to capture some very precious memories. I just hope we can replicate the experience when we visit Lapland at the end of 2020. Although shhhhhh the boys are totally unaware.  Aurora Chasing with Arctic Frontier. 
TEN : 8 Things to do in Cannes with Kids
In the May half term in 2018 we visited the South of France with Eurocamp. The weather was a little iffy on a couple of days so we managed a few road trips while we were there. Including two punctured tyres as well! One of those trips was to Cannes where there was a surprising amount of things to do with kids. 8 Things to do in Cannes with Kids.
It looks like the tip and things to do posts generally do better than the reviews. Plus Finland was a big hit. Which means there really is no excuse to go back now? I will be sharing some of our travel plans in the coming weeks along with our Travel Bucket list which will give some of our plans away.  Please let me know in the comments below what travel related topics you would like me to write about in 2020? Or if you are a blogger which travel post drives the most traffic to your site?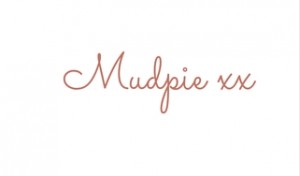 If you've liked this post please follow me on my social media channels:
Mudpie Fridays: Twitter | Instagram | Facebook | Pinterest | LinkedIn
Travel Blogger Top Posts 2019 Travel Blogger Top Posts 2019 Travel Blogger Top Posts 2019