Travel Bucket List 2020 : Its that time of year again when we sit down and make a list. A list of places and adventures we hope to do as a family. Last year I wrote a list of 19 things for 2019, so this year there will be 20, since we are in 2020.
Although I could quite easily write an ultimate style bucket list post. Because there are so many places I want to experience both with the kids, with hubby and on my own. I think I would struggle to keep it to 200 places. What I really want to do is focus on some of the things we will do this year. Make it realistic so I don't fall out of love with it. And since we didn't win the lottery at the weekend. I need to keep it in the realms of the doable, accepting we both have jobs and Monkey is at school and Kipper starts in September.
Sticking to 20 is quite hard, I had to accept we needed to drop a few things as we just didn't have the holiday available… So in no particular order heres our list.
Travel Bucket List 2020
Take a road trip to see the  Sunflowers

 – I have lost track of the number of times we have been to France & Italy hoping to see the sunflowers. Last year while in Budapest Hubby sent me pictures of the fields upon fields of sunflowers. So for my Christmas present this year he has promised me a trip to Budapest to see the sunflowers. We are even thinking of leaving the boys at home and having an adult only trip

Visit 

Portmeirion

 – After visiting Burano last year when we went to Venice and seeing all the beautiful rainbow houses I would love to go to Portmeirion. We have a couple of other experiences that we are travelling to Wales for this year so I am hoping to be able to tie the two up.
See Santa in Lapland

– It was on our list for last year and we didn't make it but its all planned for this year, I literally booked the flights this evening. We've a few more 

arrangements

 to make but its all shaping up to be very exciting!

St Michaels Mount

 Cornwall – We are heading to Cornwall over Easter and St Michaels Mount is on our list. Especially as we saw Le Mont Saint Michel when we visited France in the Summer.  Even though I know they are are completely different places and not linked at all, I find it odd that both France and England have an Island of a similar name.

Be amazed at the Giants Causeway

 – Another bucket list item. We looked at visiting for my 40th last year but there was a bike ride scheduled for the day of my birthday. So I figured it would be even more busy than normal. We are considering turning it into a bit of a road trip around that area, having never spent any time in Ireland. Other than visiting Dublin before the kids. So still some planning to do with this one.
Stay in a Beach Hut

– I really love the idea of 

staying

 in different places and a beach hut was on our list for last year but we ran out of weekends. Hopefully we will manage it in 2020.

Go to Croatia – A country that really interests me with its history

, food, 

gorgeous

 beaches and proximity to Italy. I think it could be a place we could really fall in love with. 

I

 am really 

looking

 

forward

 to exploring the region. So 

much so I have written a post all about our plans here. 
Watch seals and puffins in their natural environment – Last year when we went to Northumberland and had a boat trip out round the Farne Islands. Unfortunately we were too late for the puffins, but I am hoping that we maybe able to catch them in Ireland in the Summer. As for the seals the boys and I are visiting Norfolk during February half term, where the largest colony of grey seals lives. Hopefully there will still be some pups too

National Trust Passports

 – we brought National Trust Passports last year and have only managed to get a handful of stamps in them. Monkey has suddenly become pretty obsessed and wants to complete them this year. To complete them we need to visit 24 different National Trust properties… not sure if that is doable.

Go to a theme park we haven't been to before

 – So excited about this one! This was on the bucket list last year and visited Alton Towers. This year the theme park is in Europe and its all booked including travel. We are making the most of one of Monkey's inset days so I am keeping everything crossed that the weather is kind to us since its our first trip of the year.
Visit a Christmas market in Europe – I have wanted to do this for the longest

 time. We have been really lucky and visited Edinburgh the last couple of years. But I really would like to go to one in Germany, Austria or Switzerland.

A family city break in Copenhagen – This will be Kipper's first city break without a buggy so I was looking for a city which was quite contained and easy to get around. It also needs to have plenty to keep the kids entertained. I am hoping to get this arranged in the next few weeks.
Go Stargazing

– This was my Christmas present from the boys. It ties in with number 14. My only experience of stargazing was when we went

Aurora chasing with Arctic Frontier

. It was pretty awe 

inspiring

 then so I am really looking 

forward

 to it. 

Get an adrenaline hit on the longest z

ip lines

 in Europe – Hubby said he wanted to do this as part of his birthday celebrations this year…it is a big one. So we have the vouchers and just need to book it depending on baby sitting. Our plan is to try and tie it all in together since its a fair trek from home.
Trip away with Monkey on his own

– For the last couple of years I have taken 

Monkey away for a city break on his own, first to Barcelona when he was five and Berlin when he was six. So far we have not arranged anything and already have plans for February half term and some of Easter which is when we have traditionally done these trips. It may need to be a UK mini break this year.

I am 

fascinated

 with Lichtenstein

 – There is something about tiny countries that makes me really interested. So I am popping this on the list but without having its own airport there is much more to this trip than just visiting another city. I think it will take some planning.
Adults only weekend in London – So the husband in turning 50 this year. As a result there is a very special birthday present coming which has cost a small fortune. For this reason we are keeping our weekend trip away low key. Although I have still a couple of things to arrange we will be in London, doing all the things you can not do with small children!
Walk round Stonehenge

– This was on the list last year and we did not make it. However heading down to Cornwall means that we will be able to schedule in a visit. My plan is to try and get there early but I also must remember to pre book the tickets!

Visit some of the Harry Potter filming 

locations – Monkey has just watched the first film in the Harry Potter series. We are reading the books first and then watching the films. Needless to say he is now hooked. So I have promised to take him to some of the filming locations. I had no idea there were so many!
Go somewhere tropical for October half term –  This could be a bit of a pipe dream. But I would like to venture somewhere outside fo Europe for October half term. At the moment we are just considering locations. As having child that is allergic to sesame puts a number of destinations in the no list.
So thats our list. I will be trying to update it quarterly. So make sure you pop back to see how we are getting along with it. I am as always on on the look out for inspiration. Please do share whats on your list in the comments below.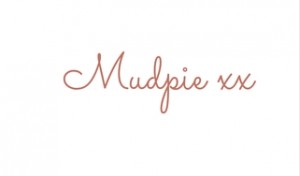 If you've liked this post please follow me on my social media channels:
Mudpie Fridays: Twitter | Instagram | Facebook | Pinterest | LinkedIn