Welcome back to my weekly diary post of my Fridays with Kipper. Each week I document our adventures on the run up to him starting school. Although with the Christmas rush I have fallen a little behind.  You can find the series here – Our Fridays.
Well I have missed quite a few Fridays with getting ready for Christmas. In the last post we visited Garson's Farm to see the reindeer, but that was five weeks ago now. I did have all good intentions of sharing last week. Since Monkey was off school too and we went to Hatchlands Park. This was part of the obsession with trying to fill up the National Trust passports. Which is where this photo was taken. Kipper has been potty training over the Christmas period. I would like to say that it was a straightforward as Monkey. But it wasn't and hasn't been. It almost depends on what mood he is in.
We had a great time at Hatchlands until the temper tantrums started. I can not even remember what they were about now. But he refused to walk to the car. Choosing instead to focus on a stick he has found. When he inadvertently poked himself in the ear with it. Suddenly the temper tantrums were forgotten! I wonder if it is because he knew we had applied for his school place the night before.
We have taken a bit of a leap of faith. Technically we are not in catchment for the infants school which Monkey went to. Monkey has now left and is in the junior school so we can not use a siblings link either. But it is a large infant school with an intake of 120 so it is the only school we have selected on the application. So keeping everything crossed that he gets in. Now it will be the long wait to find out. Not that I can even contemplate him going to school. He just seems so little still!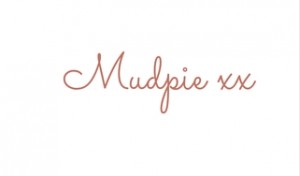 If you've liked this post please follow me on my social media channels:
Mudpie Fridays: Twitter | Instagram | Facebook | Pinterest | LinkedIn