We are having a slow start to the year, to the decade. I am sure it is because of the time of the year but I am quite happy to curl up on the sofa and not do much! Although we have a few plans and a few things to arrange, mainly our Christmas gifts to each other. Plus I have a few big decisions to make!
Sunday 5th January – Day 5
I would like to say that we did something very exciting but after spending Saturday in Brighton. Sunday was spent taking the Christmas tree down and generally getting ready to go back to work and school. I am not sure why taking down the tree seems to take so long but it doesn't feel like we did much else. Other than potty training. Its been a bit up and down with him… some days he really gets it and others everything goes wrong.
Monday 6th January – Day 6
Back to work and school today. I worked at home knowing that I had a couple of projects to complete as well as catching up from having two weeks off work. I didn't take any photos today other than pictures of the boys in their beds. Monkey was not ready to get up at all in the morning and the one of Kipper was taken in the evening. He seems even more intent to get into bed with us in the middle of the night. I really don't know how to break the habit.
Tuesday 7th January – Day 7
Thankfully the clubs are not back yet. Yesterday both were quite happy to go back to their friends but today the novelty had already worn off. Neither was happy to go to school or nursery. I took my car into the garage today to assess the damage since someone hit it on Boxing Day. I thought it would probably only be a bumper replacement but it sounds like it could be more and they are talking about needing it for three weeks. Which could cause us problems since we have the euro tunnel booked for the middle of Feb. Fingers crossed it all gets sorted quickly and it can go in and out in time. The only picture I took today was of my reorganised shelf… Shame there is still the whole book case to do!
Wednesday 8th January – Day 8
Today was Victorian Day at school. All of Monkey's year group had to wear a costume. Although many of the children were not looking forward to it. It sounds like it went well, Monkey was shocked by just how differently the boys and girls were treated. He also really enjoyed his friend having to wear the dunces hat (with a bit of acting and prior warning).
Thursday 9th January – Day 9
Full day with a client today, Monkey had Beavers after school which we just about made in time. And I booked the last of some activities for a very exciting trip we have planned at the end of the year. It may seem like a long way off but its the sort of thing which I discovered in the Summer you need to book 12 months in advance. I took this photo first thing in the morning. I was hopeful that Kipper had started to come into our bed  later and later. Not last night he was in at 1.30am…
Friday 10th January – Day 10
I got very strict instructions on what he wanted to do today. He wanted to make cupcakes with buttercream icing – he wanted pink buttercream icing but I couldn't find any food colouring in our baking cupboard. He also wanted to go to the park which we did while the cakes were cooling. Of course being three he got pretty bored with the whole process other than icing and licking out the bowl. In the evening I popped round to see some girlfriends, we got chatting and I didn't get in until the very early hours of the morning. I would like to blame it on the wine but none of us were drinking.
We don't have any plans really over the weekend. Monkey has a birthday party to go to but the rest of the time I am planning on continuing with the declutter.
Blog posts this week
I wrote a few posts over the Christmas period which have all gone live now:
You are invited to the Inlinkz link party!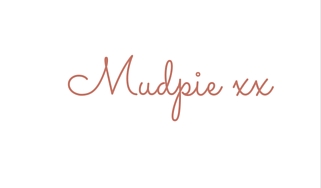 If you've liked this post please follow me on my social media channels:
Mudpie Fridays: Twitter | Instagram | Facebook | Pinterest | LinkedIn