Not sure how we are already in week three of January. But to be honest I will be grateful when this month is over. I am not a fan of January other than having hubby's birthday at the end of the month. I really struggle with the dark days and no amount of planning seems able to get me out of the fud. It seems to get worse as I get older.
Sunday 12th January – Day 5
By Sunday the boys were going stir crazy and needed to get outside. So we headed to the Dinosaur Park. We were there for a couple of hours, they had great fun getting muddy and climbing on everything in sight. Monkey made friends with a group of slightly older boys and they enjoyed playing hide and seek as well as last man standing. By the time we left the park and picked up dinner there wasn't a lot of time to actually get much more sorting out done. I do wonder if this is going to take much longer than I hoped!
Monday 13th January – Day 6
Full day on the road today seeing clients. My January blues are in full force and I am considering getting a lumi lamp for my desk to see if that can improve my mood. I am also making sure that I am taking extra vitamin D along with my other supplements to see if that will help. Looking back on last year I felt very similar this time in Jan. We went on to have a brilliant year packed full of adventures so I just need to be patient and accept the house is more important at the moment. On the plus side I have managed to listen to another audio book. And I have downloaded some travel books in the audible sale.
Tuesday 14th January – Day 7
We had a seminar in morning which meant Hubby had to do the school run. It was a pretty standard day. I have been using the evenings to try and SEO some old posts and make new pinable images for those that are doing well. I think the first two years of my writing I never did SEO on anything. So there are plenty of posts to look at!
Wednesday 15th January – Day 8
London all day. I managed to catch an early train which worked out well since they were all significantly delayed. Since I got the earlier train I still made the meeting on time. In the evening I had been invited to a press event with P&O Cruises. They were launching their brand ambassador. It was odd walking from the office to the venue. I have worked in London for a number of years and never really explored. I walked through the Barbican Centre and was pretty impressed with myself for not getting lost!
I met up with a blogging friend at the venue and also met another lady I have followed for a while. It was a very good evening. Although I couldn't partake in the alcohol as I had the car at the station. The food was amazing and the entertainment brilliant. Their new ambassador is Gary Barlow and he did a small set. In an intimate venue it was like a private concert! We got a very good table right at the front. It was brilliant and one of those blogging pinch me moments.
Thursday 16th January – Day 9
I worked from home today to try and catch up on everything. I do feel like it is a bit of a never ending battle.  I did pick up with the boys as Hubby had to go an get some emergency heating oil (it had run out on Wednesday night). I completely forgot that Thursday night is Beavers, we didn't make it. Whoops. I need to get back into the swing of clubs etc after the Christmas break. Today I did manage to buy Hubby's birthday present. He has a big birthday at the end of the month. He is only getting one present from all of us and I hope it will make his year…
Friday 17th January – Day 10
The weather said that it was going to rain. But after the school run I could not face staying in. So we packed up the bad weather gear and headed over to Alice Holt Forest. I wanted to do the Gruffalo trail with Kipper. It was on our 2019 bucket list but we never quite got to it. On the drive over it was beautiful and sunny. Obviously by the time we arrived it was windy, grey and bitterly cold. Kipper took some negotiation. But I managed to convince him to go on a hunt. The sun came out and we had a great couple of hours in the woods. I felt much better from being outside and Kipper slept all the way home!
Saturday 18th January – Day 11
Monkey was disappointed that we had no plans for today. Other than still trying to attack the orangery. I spent about three hours in there today and managed a whole corner! I am tempted to order a skip and get rid of it all in one go! First thing in the morning I did take Monkey into town to snap some photos for a campaign my favourite is below.
Blog Posts this week
Not much new on the blog this week but I think I have probably updated over twenty posts this week! Lets hope it does actually help and drive more traffic to my site.
I am not looking forward to next week as I am in London for three days out of four… but it will soon be the weekend!
You are invited to the Inlinkz link party!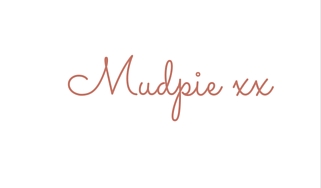 If you've liked this post please follow me on my social media channels:
Mudpie Fridays: Twitter | Instagram | Facebook | Pinterest | LinkedIn