AD Gifted – I was gifted the watch included in this post for the purpose of this blog post Nordgreen Watch Review 
Nordgreen Watch Review – I have been on the look out for a new watch for a while. So when Nordgreen reached out to see if I would like to try out one of their watches I of course said yes. Nordgreen is based in Copenhagen. Their name comes from Nord as in Nordic because of their heritage and design. Green as they believe that companies should be sustainable with their Give Back Campaign. As well as using recyclable packaging and sustainable manufacturers. They go above and beyond any other watch manufacturer I know.
The giveback campaign allows the buyer to choose to make a small donation of the profits from their purchase to one of three great causes. This is done by entering a serial number on the back of the watch online. The three equally worthy causes are
Water for good – for each watch purchased two months of clean water are given to one person in the The Central African Republic.
Educate the future – selecting this will give one month of free education to child in India
Protect the rainforest – via Cool Earth, for each watch purchased, the buyer will preserve 50 sqm of rain forest in Latin America.
Choosing a Design
I opted for a women's watch although many of their designs are unisex.  Choosing was hard. There are three great designs to choose from all beautifully simple and elegant. Once you have your design you can choose the colour metal, watch face size and colour. Straps come in a myriad of different colours in leather,  vegan leather, nylon and mesh. If you are really struggling, like I was,  on choosing then they also have bundle options where you can buy multiple strap styles. The watches have been designed by Jakob Wagner. He is a renowned Danish designer, who has won numerous awards. And has designed products for Bang & Olufsen and other major Scandinavian brands.
I was looking for something that will see me through from Spring into Summer. We are lucky to travel a reasonable amount and the one  thing that I never seem to pack is a watch. Which is because I don't have anything light and versatile enough to wear in the warmer months. With this in mind I opted for an Infinity watch with a white leather strap. Choosing rose gold the face has a deep curvature which I find appealing. It is paired down simplicity with no extra fuss and simple markets without numbers or a date.
The watch face is smaller at 32mm, although it is possible to buy this design in a larger size of 40mm. Almost any combination of watch design and strap is possible which mean you can end up with something that matches your requirements exactly. Each watch comes with a two year warranty.
What I thought about my Nordgreen Watch
The watch arrived quickly and I was impressed with sleek packaging. The quality really surprised me. For a small watch it has a lovely weight to it. The leather is soft and well sown. The glass is crystal clear and the metal work has little details such as branding on the buckle. On the back you can see where the straps are interchangeable. The watch is splash proof and the glass scratch proof. You can really tell that it has been hand crafted with care.
Its very easy to wear and I have had a number of compliments about my new watch. It also goes with a lot of my outfits and I know I am going to be able to get lots of wear out of it the months to come. It has an RRP of £160 and you can buy your own watch at Nordgreen.
Giveaway – Nordgreen Infinity Watch
However Nordgreen have given my readers the chance to win their own Infinity rose gold with white leather strap. To enter please use the gleam application below and please note the T&Cs.
Womens Nordgreen Infinity watch with rose gold face and white leather strap

Competition is open to residents of the UK & Ireland  aged 18 and over
No cash alternative offered
The winner will be drawn at random and will receive an Infinity rose gold watch with white leather strap from Nordgreen
The giveaway will close on the 9the of Feb  at midnight, the winner will be notified through Twitter
You will need  to provide a phone number and postal address
I have some other giveaways running at the moment so please check them out in the Blog Giveaways Page above.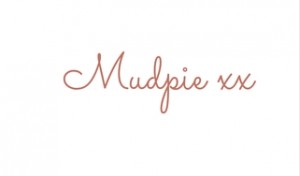 If you've liked this post please follow me on my social media channels:
Mudpie Fridays: Twitter | Instagram | Facebook | Pinterest | LinkedIn
Nordgreen Watch Review