I wasn't looking forward to this week. I had three days in London and it just means that my normal workload builds up. It wasn't helped by the fact that Hubby has to fly to Germany on Sunday leaving the perpetual juggling act to me. If you missed what we got up to last week the you can catch up here – Our Adventures in Pictures: 366 Week 3.
Sunday 19th January – Day 19
Since I was flying solo today we decided to head out to the National Trust. Making the best of the good weather while it lasts. Monkey has a thing about marzipan fruits and he was hopeful that he maybe be able to get some in the sale. Like we did when we visited Knole a few weeks ago. Only when we arrived at Standen we discovered the shop was closed. They did have a pop up shop in the house, but it was low on stock and there was no marzipan fruits or postcards. I  had promised fellow 365er Over 40 and Mum to One I would pick one up for her. We even struggled to get our passport stamp. But that didn't stop us enjoying be out in the sun. Exploring the Bothy and the beautiful stained glass was probably the highlight.
Monday 20th January – Day 20
Because I was in London today the boys stayed over at my mums last night. It was odd waking up to an empty house and not having any small people join me. I caught the early train in for some internal meetings before our half day conference. All the trains were delayed both in and out of London but I did make it home just in time for bedtime. Hubby also flew back from Germany and was hope just before midnight.
Tuesday 21st January – Day 7
London again. I did wonder if I should have just stayed over night! It was an early train which meant I was up at 5.30 and just as well since the trains were delayed again. I spent the morning roleplaying clients that are training. It was good fun and probably my favourite part of the job I do.
Wednesday 22nd January – Day 8
Catching up for home today. In the evening I had Kipper's nursery parents evening. It is scary to think that he will be starting school soon. I am not sure if I felt reassured or more nervous by the fact they kept saying how much he has suddenly grown up. I did point out that we don't seem to be having potty accidents at home. Yet he is still coming home having gone through three pairs of trousers a day. We also talked about the fact that he comes into our bed every morning. We don't even wake up now, I think he comes up from the bottom, under the duvet and just snuggles down. To be honest if it was just him it probably wouldn't be an issue. But Monkey has started to join us too. The only photos I took were for a blog post.
Thursday 23rd January – Day 9
Final day in London for work until Feb. Although we are up celebrating at the end of the month. Early train again which was late again. I spent the morning role playing in the second session before racing home for some conference calls. Monkey had Beavers tonight and they were celebrating Chinese New Year. I always  feel sorry for him as he can eat very little of the food because of his sesame allergy. He is so good about it though accepting he can only have the prawn crackers while his friends have all the different finger foods. I had to work late.
Friday 24th January – Day 10
Kipper had specifically requested to go to the metal bendy slide. However after doing the school run the weather started to change and he was so tired. Yawning away and falling asleep in his seat.  So instead we decided to go back home and play with some of the toys we have uncovered in our decluttering. I got out the pizza set that I made several years ago. He happily played with the food and shop. We made lots of pizzas. I actually spent some time relaxing and planning for some up coming trips.
Saturday 25th January – Day 11
Today we went for lunch for Hubby's birthday. It was so that we could give him his birthday present with his parents. Although his birthday is not until Monday. But it is a big one. So he got something very special. I don't think he was expecting it, its nice to know that still after 17 years I can pull the wool over his eyes occasionally.
Blog Posts this week
Pretty much like last week I haven't written a lot of new content. Although I have updated 10 posts for SEO and put pinnable images in them.
Looking forward to only working three days next week before having a mini break for the husbands birthday. Where we are going to do all the things that we can't do with the boys.
You are invited to the Inlinkz link party!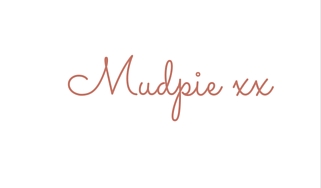 If you've liked this post please follow me on my social media channels:
Mudpie Fridays: Twitter | Instagram | Facebook | Pinterest | LinkedIn