The Gruffalo Trail Alice Holt Forest – I have been promising to take Kipper to the Gruffalo trail for a long time. So much so it even featured on our 2019 Travel Bucket List. Last week I finally managed it. We have visited a couple of the trails before, The Stickman and also the ZOG trail. Alice Holt Forest does have a number of trails running at anyone time. The Gruffalo is one of their longest standing. I can remember taking Monkey a number of years ago to find the large wooden Gruffalo hidden in the forest.
I also remember being a little disappointed at the time because the only wooden model was of the Gruffalo itself. However when I visited with Kipper I was pleased to see that all the characters are now made of wood. The trail is part of the Gruffalo Orienteering activity across a number of different forests. However when we visited there was no information about it in the Information Centre. In theory you should be able to pick up an orienteering leaflet for £1.50. Which directs you to twelve Gruffalo markers hidden deep in the forest. But we couldn't find one. As it is an established trail there was no additional activity pack like some of the other trails.
However we did pick up a map and that was sufficient for Kipper as there was a little picture of each wooden statue on it. The trail itself is about 2km and took us around forty minutes to navigate. Which is no not bad with a three year old who likes to climb trees. The way the trail is set up if you do not want to walk the whole route. It is possible to visit Gruffalo Child and the Gruffalo and walk back to carpark in around twenty minutes. So its ideal if you have a little one who is just coming out of a buggy.
During our walk we came across squirrel, Gruffalo's child, mouse, owl, snake and fox. Before finding the Gruffalo himself. The mouse was a little damaged and so we could not get close to him. But other than that Kipper could get up close and personal to all of the characters. The trail will naturally take you through a den building area. Which includes a special den built for wheelchair users. Kipper loved climbing all the trees and reading the map to direct us to the next character.
The best part of the trail is that it is free other than paying for parking at Alice Holt. It cost us £4 for a couple of hours. The other facilities at Alice Holt are brilliant. There are plenty of clean toilets, a wonderful play area and plenty of picnic tables. Along with a a cafe and shop. Plus numerous trails to explore. On the other side of the carpark area there is also a large Go Ape. Monkey is desperate o give it ago and I have promised I will take him in the Summer.
Things you need to know:
If you are looking for more Gruffalo themed activities then you can download some activity sheets from the Forest website. Or check out my Gruffalo Story Bag post.
Address – Alice Holt Forest, Bucks Horn Oak, Farnham, Surrey GU10 4LS
You can find the forest map here and further details about planning your visit on their website
Have you been on any forest adventures recently? I would love to hear about them in the comments below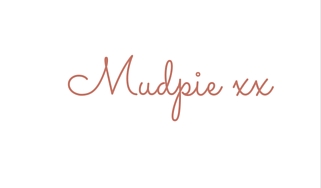 If you've liked this post please follow me on my social media channels:
The Gruffalo Trail Alice Holt Forest