'You are the bows from which your children as living arrows are sent forth"
Well I wasn't expecting to be sharing a picture of Kipper this week. Instead I was hoping to share one of hubby and I. As we spent a weekend on the tiles. But you know how life likes to throw you curve ball? We got thrown a big one just as we checked into our hotel on Friday. It floored both of us. I think the reception staff thought we were a bit nuts checking out about ten minutes later. But it was the right decision. It is not my story to share here. But needless to say 2020 has not started the way I hoped it would.
Monkey was staying with his grandparents at the weekend as planned. So I have only got a photo of Kipper to share. We headed out to Sheffield Park National Trust on Saturday. To pick up another stamp for our passports. But also as it is one of the local ones which allows scooters. The weather was cold but sunny and we had a good couple of hours walking around and taking the rays  in. Towards the end of our trip we stubbled upon this tree. Which is the only tree they encourage you climb on. It is 140 years old and is a Redwood. Kipper being the dare devil he is decided he needed to get up as high as possible. Which here is somewhere between seven and eight ft! But I think his face says it all.
Hold you love ones close. You never know what's round the corner. I hope this coming week is kind to you.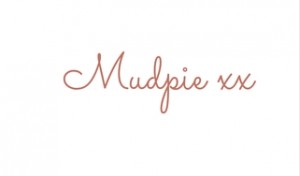 If you've liked this post please follow me on my social media channels:
Mudpie Fridays: Twitter | Instagram | Facebook | Pinterest | LinkedIn