Marrakech cooking class with Cafe Clock. In November I went to Marrakech with a group of girlfriends. We knew the first thing that we wanted to do was try a cooking class. After a bit of research we came across Cafe Clock. It was easy and straight forward to book from the UK with just a small deposit. The reason we were so attracted to this experience is that not only did you get to cook but you also got to shop!
Travelling to Marrakech as a group of girls we were a little wary of the souks. So the chance to going shopping with he chef really appealed. Our Riad was near the main square in the old town. It took around twenty minutes to walk to the cafe. Which is located at the top of the Main Street that runs outside the Saadian Tombs. On our first morning with busy roads and many people sitting around it was a little unnerving. But by the time we walked the same route on our last day we had settled into the culture.
When we arrived we were invited to sit upstairs in the cafe open bar and drink coffee and mint tea. While we waited for the other people in our class to arrive. There was eight of us in total. It was a great opportunity to get to know each other and swap some travel stories. As a group we got to choose what we wanted to cook. There was lots of choice on the menu but we all needed to agree.
What we decided to cook
Starter –  Zalouk  which is roasted aubergine with spices and 

Harira 

which

 is a traditional hearty Moroccan soup.

 Main –  Seksou T'faya  Couscous Boohaloo  which includes almonds, caramelized onions and raisins. Tagine djaj m'kalli  made with chicken,  preserved lemon and olives. As well as my favourite a B'stella b'djaj which is a  chicken bastilla
Dessert – Ghriba d l'3sel  which are honey fassi maccaroons

Buying our ingredients for Marrakech cooking class with Cafe Clock
Once we had decided on what we were going to cook. We headed into the souks to buy the ingredients. The chef came with us and took us to little store fronts that many of the locals were using. At each stop he explained the process and how things are done. We stopped to buy meat, pluses, vegetables and talk to one of the chicken sellers. Our chicken had actually been brought on a previous day.
I found it fascinating seeing various different cuts of meat held up in front of the butcher by metal hooks. The tubs of different pluses and little clear acrylic boxes of spices. Not how you see them in the tourist souks all piled up into pyramids. Naturally you got a chance to buy some if you wanted. The vegetables and fruits were all brightly coloured and there was no packaging in sight!
The cooking itself
Once back at the cafe we were each given a menu so that we could write down any notes. Like all good chefs amounts are done by taste more than measure. There was plenty of room in the kitchen for the eight of us. We each had a chopping board and and an apron. Different tasks were divided out. We started by prepping all the different veg along with cooking and peeling the aubergines and papers. Before moving on to adding spices and herbs to the meat.
There was a lot of banter in the group and everyone got stuck in. Mixing and chatting over the food. Our chef was very good at explaining everything as we went along and there was time to scribble down notes if needed. We had a break mi way through for coffee and tea. Before heading back in to make the maccrons and to put the pastilla together.
The eating…
By the time we had all the dishes ready and dished up the sun had come out. So we were able to eat on the terrace. We had cooked enough to feed an army! You really don't need to eat anything else for the day. So I would not book a restaurant for the evening. As we eventually finished eating around 4pm.  It was vey satisfying knowing that you had cooked it all yourself.
I really enjoyed the aubergine starter and the pastilla. By the time it got to dessert we could not eat anything else. So instead we took these back to the Riad in a little foil box.


My conclusion on our experience
We really enjoyed our experience with Cafe Clock. If I am every fortunate enough to find myself in Marrakech again I would not hesitate to go back. They even do private cooking classes where you can have children under the age of 12. I know Monkey would love it, he still talks about the cooking class we took part in while in Crete. The whole experience was definitely one of our highlights. Entertainment for the whole day and as much food as you can eat for 60€ its very well priced. I would definitely recommend it. You can find out more and how to book on there Cafe Clock Website.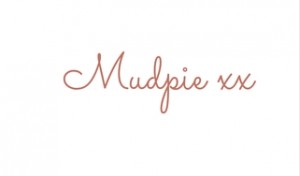 If you've liked this post please follow me on my social media channels:
Mudpie Fridays: Twitter | Instagram | Facebook | Pinterest | LinkedIn
Marrakech cooking class with Cafe Clock