AD – This post has been written in conjunction with Barracudas Activity Day Camps and I have been compensated for our time.
Barracudas Activity Day Camps. I remember going back to work after maternity leave and sending Monkey to nursery. I thought it was such a juggling act. Little did I understand what a juggling act really was. Fast forward to having two boys one of which is at school and the second starting in September. Now life really is a juggling act. Not only do I need to work childcare around school hours … and all the after school clubs. But the school holidays as well! Although I am fortunate and can take some time off work to spend with the boys. I couldn't possibly take all the holidays off.
So the dilemma is trying to find holiday clubs that are exciting. That give the boys a wide range of activities to keep them entertained. That vary each day and avoid the .. 'mum I don't want to go'…. This  is often the response I get from both of them when it comes to school and nursery. Which is where Barracudas Activity Day Camps come in.
Who are Barracudas Activity Day Camps
Barracudas Activity Day Camps is a family owned business which operates Summer, Easter and half term camps across the South East of England. I was surprised by just how large they are with 46 different locations. 20 of which have been graded as outstanding by Ofsted.  But the thing which really attracts me to them is that they offer a whooping 80 different activities at each camp. Which means there is bound to be something for every child. Investigating their website you can find the activities divided by child age on their website. I was also impressed to see that for younger children they purposefully keep the groups smaller with lots of structure.
So what could Monkey be getting up to at a Barracudas Activity Day Camp?
Monkey fits into the 7-10 age group, looking  at the time table on the website he could be:
Making larva
Going on quad bikes
Aqua slide
Den building
Archery
Orientering
Its good to know that there is also a wide range of arts and crafts activities and lots of sport and games. The wide range really does mean that there is something for everyone.
The family have really thought about what it means to be a busy working parent. For example one of the things that attracts me to the Barracudas Activity Day Camps is that they operate both early and late pick ups. Which align with nursery timings 8am-6pm. Ideal for my working patterns and allow parents more flexibility. Normal drop off times are between 8.30-9.30am in the morning and pick up is between 4.30-5.30pm. I also love that you can book online. As I very rarely manage to make private calls during my working day. Plus you can spread the payments across an interest free easy payment plan. I was also pleased to find that I could use childcare vouchers, they've even put all their account numbers on their webpage.
How much does it cost?
I was also surprised by the price. Looking at Easter clubs in my local area they whole week currently only costs £174 (which is a saving of £65).  A single day costs £40 and early drop offs/late pick ups cost £4 per session. There is also the option to reduce the price further by purchasing a season ticket, depending on the number of days booked. This will reduce the £40 to as low as £34 per session.
If you want to find out more about Barracudas Activity Day Camps then check out their website. We are planning on being away over Easter ticking things off of our travel bucket list. However I can really see these clubs coming in handy over the long Summer holidays.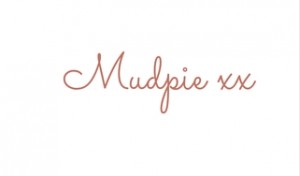 If you've liked this post please follow me on my social media channels:
Mudpie Fridays: Twitter | Instagram | Facebook | Pinterest | LinkedIn