The Scottish boarder on the A1 – When we visited Northumberland at the end of the Summer holidays. We knew that one of the things we would like to do is to cross over the boarder into Scotland. Some friends that we were traveling with had never been to Scotland. Which made us all the more determined to do it.
However when we tried to find out about where we could actually crossed we struggled. Hence the reason for this blog post. We knew that we could cross over on the A1. However if there was no where to stop  to get the required photos it seemed a bit pointless. After speaking to a couple of people working in Bamburgh Castle. Who didn't seem to know either way. We decided to take the chance since Berwick on Tweed was just over half an hour away, 24 miles up the coast.
Its a simple drive with beautiful views out across the sea. On the drive up I did wonder if we would notice the signs and end up driving right through. But we need not have worried. There was a large sign and a slip road off to the side with a small amount of parking. At one end there were some flags, a monument stone and a boarder line. The kids thought it was funny jumping in and out of Scotland. On the other side of the road there is the same for England. The traffic is far too busy to cross the road.
So we jumped back in the cars and drove a little way into Scotland to find somewhere to turn around. Before coming back and stopping on the other side for  another photo. There was a also a compas showing how far away certain cities were. I have never been as far away from London but still in England before!
Berwick on Tweed
If like us you had no plans of going further into Scotland then I would recommend stopping in Berwick on Tweed. It is the northmost town in England, albeit the town itself aligns itself closer to Scotland. Which we noticed in the accents. Plus they sold iron bru. The town itself has changed hands several times between England and Scotland over the centuries. We stopped by for lunch and found a nice little cafe down by the River Tweed. Before gathering the children up to walk along the old city walls towards the coast. 
Monkey had hoped to be able to go crabbing. But there wasn't a bate shop in sight and to be honest the walls were very high and without railings. So it just wasn't suitable for Kipper.  Still it was a pretty walk and one to tick off the bucket list.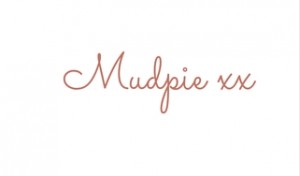 If you've liked this post please follow me on my social media channels:
Mudpie Fridays: YouTube | Twitter | Instagram | Facebook | Pinterest | LinkedIn
Finding the Scottish boarder on the A1