AD – We were gifted our stay at the Efteling Hotel and theme park entry in return for this blog post – Efteling Hotel Review. 
Efteling Hotel Review. Efteling Theme Park offers a number of different accommodation types. Hotel rooms, suites and themed rooms in the Efteling Hotel. Holiday homes in Efteling Loonsche which can cater for up to 24 people and apartments in Efteling Bosrijk. When we were invited to stay with them over February half term we stayed in the Efteling Hotel. Which is situated just by the top corner of the park. It is about as close to a castle as you can get without actually staying in one. Each corner has its own turret!
Arriving at Efteling Hotel
We drove from Calais, catching the Eurotunnel at 6.50am UK time and arriving at Efteling around 11am Dutch time. The drive itself on a good run is around two and half hours. Although it took us closer to three. But with plenty of service stations on route, clear motorways and no toll roads its very straightforward. It is also possible to reach Efteling by public transport from Amsterdam. You can find more details on the Efteling website. Efteling is open all year and whilst you may be tempted to go in the Summer months, it is great all year round and makes a fab European winter destination.
There is plenty of parking at the hotel which is free if you are staying there. Check in is not until 3pm and our room was not ready when we arrived. Not that the kids were worried all they wanted to do was to get into the theme park. So we picked up our tickets, a map and parking ticket and headed out. 
There was a special set of steps so that kids can also help with the check in process. As well as complementary fruit and sweets. When we did eventually check in around seven that evening after a brilliant day at the theme park. The boys were also given the option of choosing a wash cloth. There are four designs to choose from and we ended up with a dragon and a wolf. 

Getting into the theme park from the hotel.
Driving up to the hotel we did wonder if we were in the right place. Bearing in mind that The Netherlands are reasonably flat there was no sign of the theme park anywhere. Other than a few little brown signs. So when we arrived I asked the lady behind the reception desk nervously if it was a far walk. I had visions of a tired trailing toddler.. She smiled politely and said it was a five minute walk.
I must admit I didn't quite believe her. But we followed the footprints to the entrance and it literally was five minutes. There is a special hotel entrance which comes into the top lefthand area of the theme park. As a hotel guest it is possible to enter the park half an hour earlier the the park opening time. 
Only certain rides are open for the special half an hour but many of the favourites. You can find a list in the hotel, on the app and we were given a leaflet at check in.  
Our Comfort Room
Our room was located on the fifth floor. It has an interesting layout. Instead of corridors of doors. There are four little square hallways on each floor with the rooms leading off. I really think this helped in the evenings as you did not get disturbed by lots of other doors opening and banging. 
I was impressed with the size of our room. We have been lucky enough to stay in a number of theme parks. And our room at the Efteling Hotel beats all the others hands down on size and space. Not only that so much more thought has gone into its set up. 
As you come into the room on the left hand side there is space to store your luggage and a large wardrobe. The wardrobe has a safe and a mini fridge on one side. And in the other there is hanging space and plenty of room for shoes. The double bed was huge and there were two further single beds. Cleverly the TV was hidden behind a mirror with full instructions and a channel list provided in the hotel guide. We found some UK channels plus there were a number of kids programmes which centred around the characters in the theme park. But to be honest we spent very little time in the room watching TV. 
Its the little details that make a difference…
The bathroom had a bath with golden lion feet that also contained a shower. There was plenty of shampoo, shower gel and hand soap available in the dispensers. Plus a small vanity set. However the thing that really won brownie points was the fact that there was also a toddler toilet seat.  It shows that the hotel has really thought about its customers. Not only that but we discovered on the first morning that if you open the door a small alarm goes off. Alerting you to the fact that the door has been opened. Thankfully Kipper has never been that way inclined, but Monkey was at his age. In my mind all hotels should have this simple but ingenious idea. 
Our room also had an adjoining door which linked through to the junior suite. If you are travelling as part of a larger family then its good to know there are plenty of options available. Plus Efteling Loonsche specifically caters for groups of 12-24. As well as the junior suites there are a number of different themed rooms available. Such as a carousel room, little red riding hood and sleeping beauty these do cost more but could make your stay extra special. 
Entertainment in the room..
Also in the room is a game. There are four little peg men and a board which you roll a dice to get round. Each time you land on a space which has a character pictured on it you have an instruction. Such as go backwards, miss a turn or the more fun ones such as trying to find a pair of red shoes. And my favourite the mouse in the skirting board. They are all linked to fairytales and it really gets you in the mood to explore the Fairytale Forest within the theme park.
I was very impressed with the quality and cleanliness of the room. It was very well maintained without any stains, marks or chipped paintwork. The one thing which we didn't have but I expected was coffee and tea making facilities, although Hubby said you can get free hot drinks downstairs. At one point we did ask for a kettle and we were given one free of charge. In the hotel guide it does say you need to pay a 20€ deposit but we were not asked. It was also nice to see that you can borrow things such as travel adapters, phone chargers and even a coffee machine. 
Hotel facilities, breakfast & kids entertainment
On the ground floor there are two restaurants both large bright and airy. Breakfast is served 7.30am to 10.30am and will be in these restaurants. On our first morning we ate in the themed restaurant which is where you can have a princess themed dinner. Breakfast is included in the cost of the room and definitely worth getting up for. There is also the option to have it delivered to your room for 10€ with small charges are made for additional items. 
There is a wide selection of juices, smoothies and milkshakes. As well as cold meats, salmon, cheese and pastry items. The boys filled up on boiled and scrambled eggs each morning along with bacon, waffles and pancakes. Not to mention fresh fruit by abundance. However the thing which caught the boys eyes were the selection of mini doughnuts and cupcakes. Which were themed to the park. My favourite had to be the red iced one which was designed to look like a mushroom. 
Both restaurants are also open during the evening. However we ate in the theme park both evenings and did not try these out. Although arriving back at the hotel on our first night they looked extremely popular. 
For the kiddies..
Also off from reception is a bar with a play area next to it. When we first arrived the boys enjoyed playing in the mini soft play and slide area. There is also an interactive table and small wooden toys for little ones. One side of the wall is decorated in a fairytale theme. It is well placed so that parents can enjoy a drink in the bar next door while their children play.
In the main reception area there is a large rug with a small iron bed on it. This is where the Sandman will come and tell stories normally accompanied by another character. In the mornings we would come down to breakfast and find him reading. You can get the timings from reception. When we checked in the boys were given a postcard which you can post in a little post box. This is then sent free of charge home to you or a loved on which I think is another nice touch.
Efteling Hotel review
We had a great stay at Efteling Hotel. The fact is it so close to the theme park, has lovely comfy beds, hearty breakfasts and lots of thoughtful little touches for the kids really made it stand out. I think next time we stay at a theme park they are going to have a lot to live up to. As for Efteling, Monkey is already asking to come back again to ride the rollercoasters. Now we have done it we really wouldn't consider going without staying. Thank you for having us Efteling without doubt we will be back. 
Watch the video of our visit: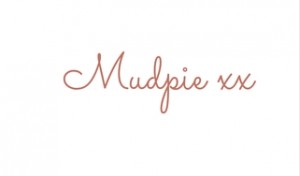 If you've liked this post please follow me on my social media channels:
Mudpie Fridays: Twitter | Instagram | Facebook | Pinterest | LinkedIn
Efteling Hotel Review