AD – We were gifted our stay at Potters Resorts over February half term for the purpose of writing this blog post. Review of activities at Potters Resorts.
Review of activities at Potters Resorts. We were invited to attend one of their school holiday four day breaks during February half term. If you have not heard about Potters Resorts before it is based on the North Norfolk coast at Hopton-on-Sea. It is the closes the UK gets to an all inclusive resort where not only the accommodation and food is included in the price. But so are all of the activities. Which means that unlike other holiday villages you are not putting your hand in your pocket constantly. Or limiting the kids choice around what it is they want to do.
While we were there the kids got up to so much and had a brilliant time. This post specifically focuses on what the boys did, they were aged seven and three when we visited.
So how does it work?
At check in we were given a list of all the activities for the whole week. This was really useful. As it meant we could work out if there was something the kids really wanted to do the best day to take part in it. For example the climbing wall was available each day at 2pm. But the the mini Segways were only on twice at different times. We went through and worked out what they wanted to do. Also on the list is the location of each activity so you just turn up at the allotted time at the location and take part.
Many of the activities are on a first come first served basis. We learnt towards the end of our break that if we started queuing for one around fifteen minutes before the start time. Then we would be able to be one of the first on it. Before heading over to do something else. The staff are very good at working out how long to give each child so that everyone has a go. The kids managed to go on everything they wanted to. Anything which is marked limited numbers needs to be booked before hand. This was predominately riffle shooting and archery. Two activities that the boys are too young to take part in.
Some other activities such as mini golf, table tennis, tennis, badminton are bookable in advance at anytime of day through the gift shop and booking lounge.
Monkey's favourite activities – Review of activities at Potters Resorts
Monkey was seven when we visited which did mean that he was too young for number of the activities.  I did worry that there would not be enough for him. He is quite a dare devil. However thankfully there was plenty to keep him entertained. His top five favourite activities were
Mini Segways
This was his first time on a Segway and he absolutely loved it. Designed for smaller guests they were suitable for children over 1.1m. Initially a member of staff stayed with them as they got use to the controls. But within a few minutes he was going in every direction and was super impressed within himself at going backwards. They got a good amount of time on the Segways around ten minutes.
KMX Bikes
Another first for Monkey. He has never been on a horizontal bike before. I was a little worried that he maybe a little short. But thankfully they have a wide range of different sizes. It was a simple track which meant he could easily get to grips with the way that the bike handled. By the end of the session he was happily spinning it around. This photo was taken at the end when he worked out how to skid finish!
Climbing Wall
I would get there early for this one as we didn't and it take a while to work through the walls. Kids and adults go into the climbing area six at a time. There are six different walls varying in difficulty. With the easiest walls being on the righthand side.  Once they have had a go at the wall they have been placed in front of they can then elect to wait and move to another. Monkey could manage getting to the top on the first three. He's only really ever done clip and climb so those first ones are relatively easy
Assault Course
Another activity open to both children and adults is the assault course and think it may have also been known as the sweeper. Several people can go on at one and the idea is that you jump over the rotating pole. The last one left standing wins. One of the guests informed me that the guy operating it has been doing it for years and seemed to be able to speed it up and slow it down. Which meant all the kids got a fair go before going out.
Giant Swing
I think Monkey may have had second thoughts when he was in the air with this one. You do need a friend to do it with you and they need to be a similar weight and height. Thankfully there was a boy similar in age who was willing to have a second go. All strapped in the boys were elevated 13.5 metres in the air before being let go. Apparently experiencing 3G in the process. It did bring the biggest smile to his face!
Kipper's Favourite Activities – Review of activities at Potters Resorts
Kipper was three when we visited, he enjoys very much doing his own thing. These are the things he liked best about Potters Resorts. Especially the soft play area which he asked to go to at every opportunity.
UV Puppert show
This was really clever. Performed in the Atlas theatre in pitch black two puppeteers from Italy put on a UV puppet show. All the puppets are made from florescent material, with lots of variety in shapes and sizes its a real feast for the eyes. They also use some very well known songs of the 80s which got a number of the parents tapping their feet along to the tunes. We all really enjoyed it, its a great activity for multiple age groups.
Softplay & Play Park
He enjoyed these in equal measure. Inside by the penny arcade there is a reasonable size soft play intended for children up to the age of 10. Kipper would happily play in it all afternoon if he was given the option. He always made friends and although there was a lot of children at Potters Resorts it was never too busy for him.
There is also a small play park next to the football field by the beach. It looked like much of the equipment is very new and it was in very good condition. Ideally placed for younger siblings that are too young to take part in football training or other coaching activities.
Swimming
There is an onsite pool which consists of an outside pool (open at selected times), a jacuzzi, lane swimming pool, splash area and then kids pool. We only went in the kids pool and it was super warm. I must admit I am not a fan of swimming pools but this one I really didn't mind. At the deep end it is 1.3m and at the shallow end around 80cm. There are lots of floats and pool noodles for the kids to play with. Plus lots of seating for those with older children. Under 5s need one on one adult supervision.
Beach
Despite it being February we did manage a little walk down to the beach while the older children were doing an activity. Kipper loves the beach and quickly set about finding pebbles and burying them. Despite the wind the bay is quite sheltered so I can imagine many a family sitting on the rocks in the Summer months.
Bowling
The only paid for activity that features in this blog post. Kipper was adamant that I included it. Forming part of the arcade it costs £3 per person for a ten goes. There are plenty of shoes so everyone can give it ago. Plus they have guide rails as well as support which Kipper enjoyed using.
In addition to the things we have mentioned there are plenty of other activities for all different ages. Plus the evening entertainment including a kids disco which went down very well with ours. One of the things I love about Potters Resorts is that we could come back another time and the kids can do another whole range of activities. Or go back to the ones they loved.
You can read our full review of Potters Resort 4 night family break. We all had a great half term and I can see why its so popular with so many people returning time and time again. If you would like to find out more you can do so on their website or you can sign up for their family brochure which gives you even more details of the different accommodations and family breaks available.
Thank you for inviting us Potters Resorts we will definitely be back.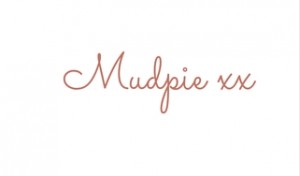 If you've liked this post please follow me on my social media channels:
Mudpie Fridays: Twitter | Instagram | Facebook | Pinterest | LinkedIn
Review of activities at Potters Resorts