'You are the bows from which your children as living arrows are sent forth"
It was so nice to see the sun on Friday that Kipper and I headed out to our local National Trust property Nymans Gardens. It is somewhere we visit all year round but I particularly like it in the springtime as the flowers start to come up. I do wonder if we will visit it as much once Kipper starts school, since it definitely seems to be one of our Friday activities.
While there I used the opportunity to snap some photos of Kipper. Ever since I upgraded in the Autumn I find it so much more convenient using my phone for photos. I couldn't tell you the last time I used a proper camera. Even our most recent youtube video was filmed entirely on my phone.  It also works better with Kipper who is not a massive fan of getting his photo taken. He is much more palatable with a quick snap.
The photo of Monkey was taken when we ventured to the beach on Sunday. Looking back on photos I think we tend to do this around the same time each year. Our intention was to fly kites but it was far too windy. So instead they amused themselves with jumping off the wooden sea barriers and running up and down the stone mounds. Before we had lunch with the biggest pieces of cake in the local cafe. We were very lucky to get a seat inside.
I am glad we managed to get out even though my to do list is as long as my arm… getting out in the fresh air makes us all feel better. Nothing excited planned for this week other than a day off work on Tuesday to visit a travel conference in the city. Next weekend will be much the same as this week I think, but maybe with some more packing and more ebaying!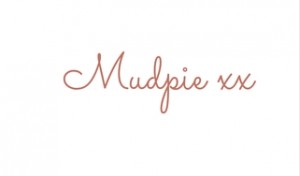 If you've liked this post please follow me on my social media channels:
Mudpie Fridays: Twitter | Instagram | Facebook | Pinterest | LinkedIn