AD – We have been gifted the diono Monterey XT Fix car seat for the purpose of this blog post – diono Monterey XT Fix Car Seat Review. I have also been compensated for my time. All words and opinions are my own.
diono Monterey XT Fix Car Seat Review The one thing which I have never compromised on when it comes to the boys is car seats. Yet since Monkey moved into group three that is exactly what I feel I have been doing. Despite searching high and low I could not find a high back booster with isofix. I can not be the only one that thinks this safety feature is important. But try as I might I could not find one anywhere. That was until diono got in contact and asked if we would like to try out their Monterey XT Fix car seat.
At last a group three seat which has isofix. But the question is did it live up to our expectations? We have been so impressed with it that we are now in the process of buying a second for our other car.  Why? Read on to find out.
Features of the diono Monterey XT Fix Car Seat
The diono Monterey XT Fix is both a group two (from 15kg-25kg approximately 4-7 years) and a group three (from 22kg to 36kg approximately 5 -12 years) car seat. Meaning it will grow with your child up to 160cm high.  So what you maybe asking?  How does this stand it apart from the other seats in the market? Well unlike many of the others not only does the headrest move up and down but the width of the seat itself can be altered.
A seat that grows with your child…
Firstly the headrest has eleven different positions and can be done easily with one hand. Just by lifting up the leaver on the back of the headrest. So if you need to adjust it while in the car it is super easy to do.  To adjust the slide panels you do need to access the back of the seat, so we did this outside of the car. Enabling us to make sure it was comfortable for Monkey. But making sure that it still helps to hold him in position.
To expand the side walls there is a dial on the back of the seat. Using this allows you to extend the side walls by up to six inches. I have often looked at high back booster seats and thought that there is no way that a twelve year old Monkey will fit it. I don't have the same concerns with this seat. As you can see from the photo below Monkey has a lot of room to grow into it. It will fit a child's shoulders up to 50.8cm. They are also a lot deeper than other seats we have tried, making it (as I am told by the tester) more comfortable. I think this is in part to the fact that the seat is angled to stop the sensation of slipping. If needed the seat can also be used as a backless booster and can be stored flat.
And there's more…
Another little feature which I know will come in very handy on our Summer road trip, are the retractable cup holders. There is one on each side of the seat they swing out from the bottom. I didn't realise they were there at first as they are so well hidden. So he will be able to have a drink in one and the so important snacks in the other. I am hoping this will mean that they stay upright and not all over my back seat like usual! If this sounds familiar then you will also be pleased to know that the seat covers can come completely off for washing.
The all important safety features of the diono Monterey XT Fix
As well as all the features to make the seat as comfortable and practical as possible. It also has several all important safety features. One is the superior side impact protection (SSIP). The aluminium side walls of the seat are reinforced with EPS foam which is energy absorbing. Meaning that the child is surrounded for ultimate safety.
The other feature is the isofix connections. It is the first time I have seen these connections on straps. It is possible to alter the length of the straps on the bottom of the seat. This is done in much the same way as you would alter a five point harness. The question of course is does this make it easy to fit?
Fitting the diono Monterey XT Fix Car Seat
For its size the seat is incredibly light weight and easy to manoeuvre into the car. As it is a booster it is relatively straight forward. The isofix does make it a slightly more complicated but since this is such an important safety feature. For me it is worth the little bit of extra time. Hubby put the seat in and discovered the best way to fit it, is to ensure both the isofix links are attached prior to pulling in the straps. Initially he tried to do one and then the other which made it more difficult to get under the seat to release the strap. However when he did the two at the time it was much easier.
Monkey's Opinion
Car seats are boring but as far as this one goes I like it because it is blue, it is comfortable to sit on and the cup holder is really cool. Plus I fell asleep on it.
Thats not bad going for a seven year old who may as well already be a teenager!
In Conclusion
The diono Monterey XT Fix car seat is definitely on the larger side of high back boosters. When fully extended it measures 61 cm wide and 70 cm high. But this allows a lot of flexibility ensuring that your child is comfortable. And for the amount of car journeys we go on that is very important for us. It gets a great thumbs up from Monkey based on comfort.
For me the selling feature has to be the simple isofix. Not only is is easy to install and therefore move between cars. But it gives me the peace of mind I am after. The diono Monterey XT Fix is available in seven different colour ways and has an RRP of £109 but is for sale at £99.99 with free delivery at Precious Little Ones. Which I think is very good value for the features and quality of this seat. It will be the last seat you would need to buy and potentially could be used for eight years from the age of four to twelve. We like it so much that I am going to replace our other high back booster and buy another to use in my husbands car.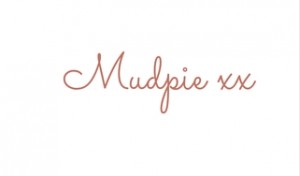 If you've liked this post please follow me on my social media channels:
Mudpie Fridays: Twitter | Instagram | Facebook | Pinterest | LinkedIn