AD – We were sent a TIMIO for the purpose of this blog post TIMIO Educational Music Player Review. I have been compensated for my time. 
As you know we love to travel and have some pretty big plans over the Summer. Which will mean that we are spending a fair few hours in the car. Plus Kipper is starting school in September. So I am on the hunt for educational toys which are great for travel. When TIMIO got in contact to tell me about their completely screen-free, interactive audio and music player for kids aged 3–8 years old. It sounded exactly what I was looking for. The question is – did it live up to expectations?
TIMIO Educational Music Player Review – what's in the box?
In the box you get the music player itself  a small canvas bag, two packets of disks and full instructions. You will need three AA batteries and these are not included. TIMIO recommend using rechargeable batteries where possible. On the back of the music player there is a compartment for the batteries as well as a large on/off switch, which is easy for little hands to use.
The circular music player has a handle which can also double up as a stand. All the way around the outside there is a good quality speaker. It is also possible to plug head phones into it meaning that Kipper will be able to enjoy it while I am driving. Or when we are flying without disturbing other people around him.
How does TIMIO work?
The centre of the TIMIO is slightly raised and has three buttons. This is where the disks go. They are magnetic and are very easy to attach. Made from plastic with brightly coloured stickers they are very appealing and also scratch proof. Exactly what is needed with a rather robust three year old. Kipper can change the disks himself without any help at all. Two of the buttons on the front are volume buttons allowing you to switch between the  three different volume settings low, medium and high.
The other button has a globe icon on it. By holding this down for 3 seconds you can change the language. TIMIO supports English, Spanish, French, German, Chinese and Dutch.
There are twenty disks in total and currently its not possible to buy any others. However there is so much content on the twenty we won't be needing anything new for some time. The disks have three functions. Learning and listening, because there is no screen Kipper can be doing other things but still learning new words for his vocabulary. Kipper loves a story and although he will look at books and make some up. I can not read to him constantly. TIMIO has some wonderful fairy tales. And finally music, its possible for Kipper to learn different musical sounds with TIMIO and start to compose his own tunes.
For little ones there is even a disk which helps with settling at bedtime. Allowing the child to select white noise, calming nature noises and even lullabies.
Things we love about TIMIO
You don't need the internet! Making it perfect for our travels.
There is an automatic switch off facility after five minutes. This has been designed to keep battery consumption as low as possible. It is easy to tell when the batteries are low as all twelve LED lights around the outside light up.
I really like the interactive nature of the TIMIO Educational Music Player. Not only can Kipper decide which disk he would like to play. But the disks ask him questions and he needs to select how to respond. In this way the learning process is reinforced. So he is learning without even realising it.
On their website TIMIO have divided the disks up into three different age groups. This is a great way to help focus the educational nature of the audio player. For Kippers age group it focuses on different colours, shapes, body parts, fruits and vegetables. As well as fun vehicle sounds, sea creatures and a lovely bedtime stories disk.
That it is completely screen free. I do not have to worry about him having too much screen time before bed which I am sure leads to disrupted sleep for him.
It seems very robust and has survived being taken out of the day. Its been dropped at various locations and just seems to bounce. The little pouch for the disks is really handy as it keeps them all nicely together.
I am struggling to find fault with our TIMIO. I think the only improvement would be the opportunity to buy further disks at a point in time. Plus I would like to see more content for the slightly older end of the age range especially when it comes to maths and times tables. I am sure this will come in time.
Win a TIMIO Educational Music Player
TIMIO retails at €119 and can be purchased online, with free shipping to the UK. Kipper loves his TIMIO and I can see it becoming part of our every day routine. I am very impressed with it and how it holds Kippers attention. Not only that but Monkey has started to use it  for his Spanish homework! But don't just take our word for it. The lovely people at TIMIO are giving my readers the chance to win one for themselves.  To enter please use the gleam application below and please note the T&Cs.
TIMIO Educational Music Player worth €119

Competition is open to residents of the UK & Ireland  aged 18 and over
No cash alternative offered
The winner will be drawn at random and will receive a TIMIO Educational Music Player
The giveaway will close on Sunday 5th April  at midnight, the winner will be notified through Twitter
You will need  to provide a phone number and postal address
I have some other giveaways running at the moment so please check them out in the Blog Giveaways Page above.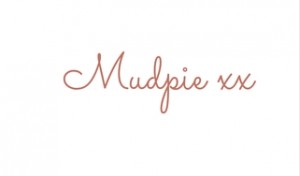 If you've liked this post please follow me on my social media channels:
Mudpie Fridays: Twitter | Instagram | Facebook | Pinterest | LinkedIn
TIMIO Educational Music Player Review