AD – We were gifted the items included in this blog post – Muddy Puddles Baselayers & Snowdrift Snow Boots Review. In return for an honest review, all words and opinions are my own.
Muddy Puddles Baselayers & Snowdrift Snow Boots Review. If you are a regular reader of Mudpie Fridays then you will know that we love Muddy Puddles. Having recently tried out their Explorer Parkas in the Autumn I was excited when they sent the boys some baselayers and their gorgeous snow boots. Travelling to Efteling over half term and with further a field adventures planned towards the end of the year. Which may or may not include snow and the big man himself. I knew they would come in handy.
Muddy Puddles Baselayers
Just like many of their other Muddy Puddles clothing range I was drawn to the gorgeous bright colours and unisex patterns. The matching thermal tops and bottoms are available in three colours and a plain black version. I chose a blue and yellow print for Monkey and a green and blue print for Kipper. Both with white rain drops and corresponding cuffs. My first reaction when we received them was how super soft they were. The colours were better than they looked on line. The even better thing is that they have been through the wash a couple of times since and have kept their brightness.
I did size up for both boys. Kipper is particularly broad and since I want to be able to use them next season too it seemed to make sense. Baselayers are meant to be snug and I would say these are true to size. Both the arm and leg lengths seem about right. The boys have worn them both under clothing and also as stand alone pieces. They are so lovely that I actually think they shouldn't just be hidden. Even though Efteling was warmer than the forecast because the material wicks away moisture they were very comfortable. One feature which Monkey really likes is the thumb holes in the cuffs. He has requested that all his tops now have this!
Both the top and the trousers are priced at £16 each and are available in sizes 18-24 months up to 10-12 years. With the bright colours and the ability to wear them off the slopes as well as on them I know we will get lots of wear out of them. Making them well worth the price tag.
Muddy Puddles Snowdrift Snow Boots
Nothing can put the boys in a bad mood quicker than having wet feet. Or perhaps not having enough snacks. Available in two bright colours the waterproof  Snowdrift Snow Boots are made from vegan suede. They have grippy soles which is a must since both Monkey and Kipper tend to run around at 100 miles an hour.  The  soft inner of each boot is completely removable. Not only does this make them easy to get on but it will also keep the boys feet toasty. As each liner also has a borg fleece trim.
I did size up for the boys because of needing to have enough room for snow sock glad feet. But with the remove able linings and the elasticated cord fastening I need not have worried. They are very easy to put on with both boys managing it easily. The laces have a toggle to help secure them which they could do themselves. Although we found that they then need to be tied into a bow. Otherwise they were a bit loose. In fact Monkey's came flying off during a carousel ride… oopps.
Both boys enjoyed wearing their boots for the whole day around Efteling. There was a lot of walking involved and we did not get one compliant once. I am sure this is because the whole boot apart from the soles are super soft. So they mould around their feet. They are also very well priced at £42 and are available in sizes 7 infant all the way up to 4 youth.
Conclusion Muddy Puddles Baselayers & Snowdrift Snow Boots Review
I am so very impressed with the baselayers and the snow boots from Muddy Puddles. It is the first time I have used a fashion brand for snow clothing and it will not be the last. In fact I have already purchased additional layers for our trip at the end of the year.
At the time of writing this Muddy Puddles currently have a sale on meaning their baselayers are reduced by 38% to £10 each. While the snowdrift boots are currently priced at 30% off at £29.40. Which makes them amazing value.
What are your essentials when taking the kids out in the cold?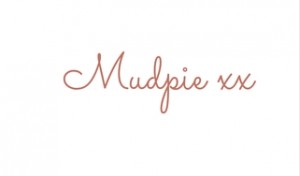 If you've liked this post please follow me on my social media channels:
Mudpie Fridays: Twitter | Instagram | Facebook | Pinterest |LinkedIn