AD – This post My experience of the baby blues has been written in conjunction with Emma's Diary. I have been compensated for my time. 
My Experience of the Baby Blues differed greatly between the two boys. First time round with Monkey I can not remember experiencing anything. I had a close group of NCT friends and we all kept an eye out for each other. However with Kipper its a period in time which still haunts me now. One where I lost my rationality and in hindsight if I had realised what was happening I should have reached out. Before I get on to my experience which includes a stint in Neo Natal Care.
What are the Baby Blues?
According to Emma's Diary the baby blues can happen three to ten days after giving birth. They are totally normal with eight out of ten new mums experiencing them. Although we don't know why they happen it is thought they are linked to the changes in hormone levels. Symptoms normally include being tearful, sometimes bursting into tears for no reason. Becoming overwhelmed or anxious. It is important to note that although the symptoms may sound similar to post natal depression. The baby blues are a lot milder and will clear up on their own. Emma's Diary has some good information if you think you or someone you are close to maybe suffering from PND. It is important to note that PND can happen at any time in the first year after birth.
My Experience of the Baby Blues
I had my baby blues with Kipper while I was in hospital. After a long four day induction (yes he was my second) I finally gave birth early in the morning. My brith experience was very positive and you can read the full account here. We were discharged from hospital and settled down to focusing on being a family of four.
Unfortunately we did not stay at home very long just one night. Over night Kipper appeared to have something wrong with him often his lips would turn blue and he was choking in his sleep.  I waited for the midwife to come the next day but when she didn't I rung in and was advised we should take him to A&E. Just to be safe. Knowing what we now know about the fact he had an under developed respiratory system which was diagnosed at nine months. I wouldn't be surprised if it was all linked.
While in hospital…
However at this time we were unware and instead the doctor told us they wanted to keep him in to monitor him. Wanting to do what was best we agreed. He was taken into the Neo Natal unit. Which if I am honest was quite a shock. He was not  a small baby weighing 9lb 4oz when he was born. He looked like a giant compared to the tiny babies which were all hooked up to beeping machines. Obviously fighting for their lives. Trying to remain calm I said good bye to Hubby and Monkey and settled into a small room next door.
I was there for three nights and four days. During this time I was woken every three hours to feed. I had no emotional support. I had nothing to keep my mind active or focus on. Looking at the diary I wrote at the time I can see the downward spiral I was on. It was compounded by the fact that my milk had not come in due to stress and lack of sleep. I was for the most part inconsolable. Which for me is very out of character.
Pushed over the edge
The lack of control which I felt came to head when I finally fell apart over the phone to my husband on that last night. I was going to take my baby and run. I was determined to leave it felt like a prison break. My rational mind had disappeared and I was being fuelling entirely by emotion. For me (I was lucky) that was as low as it got. This was my baby blues. I didn't see it at the time as I was so caught up in everything else that was going on. But looking back, the emotion, the tears, the overwhelm it was all there. It was amplified by not having anyone to talk to about how I was feeling.
The only way he kept me in that cell of a room was by promising he would arrive first thing for the doctors rounds. I should just say at this point the only reason we were still in was the fact that my milk still hadn't fully come in. That night after being woken yet again I agreed to top up with formula as he had lost 9.7% of his original body weight. I felt like everyone was against me. My wishes. I just needed to go home and then I was certain my milk would arrive. I needed to sleep in my own bed with my baby next to me.
What happened after…
Thankfully with some gentle persuasion from my husband we were eventually allowed to go that next morning. He had seen something very out of character and something that really worried him he needed to get us home. Looking back on it now I still feel anger towards the whole process. It definitely did not help Kipper and I bond. I am lucky that I am pretty robust but if I had been a little more fragile. Who knows where that experience could have left me. Which is why it is so important to look after yourself. Both before, during and after having a baby. Emma's Diary have some great information around improving your mental wellbeing during pregnancy and another on postnatal exercises.
Win a Mothers Day treat with Emma's Diary & Bayna No. 1
It is important we share our parenting stories to help others going through the same thing. And also to tell everyone that we are GOOD mothers doing an amazing job raising tiny humans. To celebrate this and Mothers Day, Emma's Dairy has teamed up with Bayna No 1. To offer my readers the chance to win a unique Russian Spa Experience for 2 in Central London. The spa is extremely popular with celebrities with both Kate Moss and Justin Bieber visiting regularly.
Banya No.1 is the first of its kind in the UK and brings Russia's oldest and most popular wellness traditions to the capital. Being not your typical spa experience, it features authentic Russian steam sauna, plunge pool, hot stone and treatment rooms and a Rest & Relaxation area with traditional food & drinks. It's social as well as private. The key signature treatment is Parenie – an invigorating thermal massage, that uses leafy and fragrant bundle of birch, oak or eucalyptus twigs. The prize will include 3-hour off-peak session for 2, including two treatments each (Parenie and Scrub) and a pot of herbal tea. To enter please use the gleam application below and please note the T&Cs.
The Giveaway
Russian Spa Experience for 2 in Central London

Competition is open to residents of the UK & Ireland  aged 18 and over
No cash alternative offered
The winner will be drawn at random and will receive a 3-hour off-peak session for 2, including two treatments each (Parenie and Scrub) and a pot of herbal tea.
The giveaway will close on Tuesday 24th March at midnight, the winner will be notified through Twitter
You will need  to provide an email address, phone number and postal address
I have some other giveaways running at the moment so please check them out in the Blog Giveaways Page above.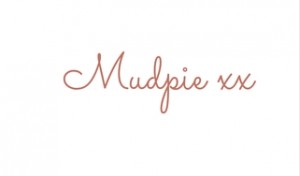 If you've liked this post please follow me on my social media channels:
Mudpie Fridays: Twitter | Instagram | Facebook | Pinterest | LinkedIn
My experience of the baby blues