AD – This is a collaborative post with Revolut. I have been asked to write this post Review Revolut Junior the digital money app and have been compensated for my time. 
Review Revolut Junior the digital money app. In the Summer Monkey turns eight years old. I am really not sure where the years are going. But one thing that is becoming more and more obvious is the fact that he is becoming more independent. I think that it is important that we encourage this to ensure that he learns the essential life skills. Once such skill is money management. Which is why I was so interested when Revolut got in contact and asked if we would like to try out their new junior card.
What is Revolut?
Until they got in contact I had not heard of Revolut before. But they are the fastest growing Fintech in Europe with over 9 million users. When I realised this I wondered how I had not  heard of them before!  As a family that loves to travel the Revolut app suits our lifestyle perfectly. It offers a contactless card which can be used all over the world. Avoiding fees the I can exchange currencies, open multi currency accounts, get money out of any ATM, make payments and monitor expenses and budget month to month. Not only that it is one of the first metal cards in the market with 1% cash back, 24/7 concierge and airport lounges all on one handy application. It looks good too… 
Review Revolut Junior the digital money app
A natural extension of the adult app is the new Junior app and card launching on the 18th of March. Which is available for children aged 7 to 17. Anything that can help us teach Monkey money intelligence. And help him to learn about spending and saving habits definitely appeals. Especially when we have oversight of it all.
It was really easy to set up an account for him. Via the Revolut app I could order a card for Monkey with a couple of clicks and it arrived quickly in  a few of days. I didn't quite get to the post in time the morning it arrived… Monkey was impressed with the novelty of having a letter addressed to him and ripped it open! His card came in a nicely presented wallet which made it look very grown up. The card itself has his name, along with a contactless  logo and a translucent panel across the top. It was very smart and the fact it is blue scored extra brownie points. He was very excited and wanted his pocket money put on the card straight away! Even going to school and telling all his friends about it.
He had to wait until the weekend to spend his pocket money. When he made his first purchase he was beaming and although nervous to ask the cashier he did very well. The excitement post purchase of actually doing it himself was obvious.
Reasons we like the Junior Revolut card and app
Monkey has the ability to use his card to buy things he wants. But at all times I have access to the card and can control his spending if I need to.
The junior app allows him to see where he has spent his money and what he currently has left on his card. Thus helping him to learn how to manage money and the consequences of spending his money on one thing over another.  For example when we went out at the weekend he brought a model airplane for himself but because he knew his brother would also one want one he brought two. His brother being three destroyed it within a day. I was very proud of him for choosing to spend his money on this little brother. But since then he has said he is never spending his money on him again! As he could have brought a bigger model for £10 instead of two little ones for £4 each.
It is very easy for me to add money to the card. I simply do it via the app. I also control all the security settings so I know his money is safe at all times.
By paying his pocket money via the app on a weekly basis, I no longer have to have lots of change available. Inevitably I never had enough when it came to Friday and would end up owing him… Less than ideal.
It means as long as I have his card in my wallet he has all his spending money in one place when we are out and about. So there is no …'mum please can you buy me this'… It is a lot easier for him to take responsibility.
His Revolut Junior card also allows him to purchase things online which when he had his pocket money in cash was difficult.
To top it all the 

card is safe and secure. As Revolut blocks certain types of merchants which are not age appropriate, for example alcohol resellers, cigarette shops and gambling establishments

Our conclusions..
The Revolut Junior card and app is perfect for helping Monkey gain a little bit more independence. He is already learning from it and over time I am sure it will help us to teach him money intelligence. Plus there is so much more to come with the app;
The ability have recurring allowances
Set up specific earning tasks
Encourage saving by enabling Monkey to set up savings goals
The convenience of having one money app for the whole family, means that for a busy working family like ours it takes very little time to set up and use going forward. To find out more and sign up for your own account and junior accounts for your child(ren) head over to the Revolut website.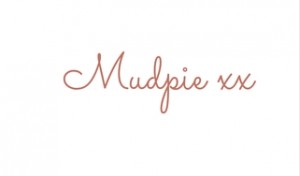 If you've liked this post please follow me on my social media channels:
Mudpie Fridays: Twitter | Instagram | Facebook | Pinterest | LinkedIn