So those of you who are eagled eyed will know that I have not written Project 365 post for eight weeks. Mainly for personal reasons which I am not going to go into now. But as things start to get a little crazy as the whole country moves into various stages of isolation. I feel like I should be recording how as a family we get through the next few weeks.
Initially when everything started to come out about the Coronavirus my first thought was about all our travel plans. And if I am honest selfishly I couldn't see past that for a while. I had worked really hard to secure foreign travel for us for most of the year. With some amazing destinations. But now as it evolves I have come to accept it is so much more than that. And that hopefully in time those trips can be rebooked once it all eventually blows over. As we stand at the moment the boys are currently still in school and childcare although if we last into next week I would be amazed…
Monday 16th March
Today was mine and Hubby's first day working from home together permanently. Well I say permanently my business is predicting the end of April with Hubby's being similar. It is a bit odd working from home. I spend so much time on the road seeing clients that when I do get a rare day at the desk I covet it. Now having six weeks stretching out in front of me it feels strange. At the moment its still relatively busy as I change face to face meetings to telephone calls and webex meetings. My clients are doing the same with their clients. But I think as it progresses and they also shut their offices and work from home it could get very quiet.
We had a communication from Kipper's nursery today about checking temperatures. I understand the implications and the importance of self isolating. I think it is just the tone of the communication it automatically gets my back up. Probably being over sensitive and getting cynical in my old age. Plus they are already saying they will be expecting us to pay for fees if they are forced to close.
Tuesday 17th of March

Our second day at home was pretty successful. We are adjusting with working each other. Our house is not big enough to have separate offices. so we are working together in the same room. I managed to dial in to a couple of webinars and started to clear out some old paperwork along with responding to clients. Many of my clients are dealing with their own clients and the changes in the markets.
Headed out to buy lunch to keep myself sane. Decided to pick up the kids Easter eggs early. Just incase we do go into lockdown. It suddenly doesn't feel outside the realm of possibility with everything that is going on elsewhere. I brought some small eggs for a hunt, as well as a larger egg each and a bunny. So if nothing else we will be at least having an egg hunt in the garden.
Wednesday 18th March
Well we all knew it was going to happen but the enormity of having the schools shut and the implications are only just starting to dawn. Once Scotland and Wales announced it was obvious that we were going to follow suit. Although I appreciate  it is difficult to predict and indication of how long this is going to last for would be beneficial. Rather than to further notice…
The thought of managing work with home school and Kipper did drive me to gin. But I think Hubby and I will take it in sittings to allow us both to work corporately and manage some sort of learning and fun activities for the kids. I have been trying to gather some online resources only my little printer takes forever to print anything. I just want to get enough so that I can let him choose what he would like to do from a range of things. The school is going to provide some resources and they have said that we do not need to do anything if we don't want to.
But since it is feeling like this is going to go on way past Easter then I think we will all need structure. Plus the adults need to actually work! I have not idea whether I will have the time to keep up with the blog on top of it all. Since I work on it in the evenings. I can see me being too tired by the time that comes around.
It occurred to me today that it is very unlikely that Kipper will get a birthday party. To take back a little bit of control I headed to the garden centre after work. I picked up some seed potatoes, onions, tomato plants, peas and beetroot. Normally we don't bother with tomatoes as we are always away. But since we won't be doing that this year I figured why not? Our veggie patches need a lot of work as we have let the bottom part of the garden go. But since we are going to have so much time on our hands and its a good excuse for the kids to get outside.
Thursday 19th March
Finally got hold of the nursery letter which has confirmed they are closing and that they are expecting the parents to pay the majority of the fee they would do normally. Which for us is over £1000 a month.  Facing all sorts of uncertainty with work and life in general I do not relish the thought of giving all that money a month away. Just because I am allowed to work from home paid at the moment I can not see that being a long term solution for my business if this drags on. My husband works in a manufacturing industry which will equally be under threat the longer this goes on. So we have suggested we will support to a point but will not be paying all that money. Will have to wait for their response. In the meantime Kipper came home with an egg on his head after some other kid decided to try and crack a marble egg on it.
Working from home has been difficult today as technology wise we can not cope with so many people working remotely on the server. It is literally taking me twenty minutes to send an email. I have found that early in the morning, around lunchtime and then later in the day I get can much more done. I really hope it is only temporary. As it is so frustrating. Ordered some exercise books for Monkey today since the school can't afford to give all the kids a book to bring home. We also had a book delivery from the book people. So we have everything we need now… apart from white vinegar for the science experiments.
Hubby popped to Tesco after work to get some grow bags for the tomatoes and he picked up a few bits. Apparently there was tons of loo roll but this time no eggs.. kind or essential for baking. Spent the evening organising activity sheets and printing more out. I have decided to do a mini project on the solar system since he has always been really interested.
The school have uploaded the work onto their website. We have RE, Music, Spanish and Science. I hadn't thought about Spanish. Neither of us know much more than how to order a drink and count to ten. So it could be that we are also learning something as well!
Friday 20th March

I popped to pick up some play sand after the school run. I also managed to pick up some flour and some for a friend who is an avid baker. After Kipper and I went out for a walk and a toddle on his balance bike. It was nice seeing all the Spring flowers out. I also tried to explain to him what social distancing is. As we ran into a several dog walkers. He sort of got it turning his bike into the side of the path each time shouting people! I guess it must be hard when you are only three.
I picked Monkey up from School. There is a definitely a feeling that they will not be back this academic year when we left. I really hope I have mis read it! He walked out shouting 'Schools Out'. He was not that impressed when I said to him that he would still be schooling at home. Wanting to make the most of the ability to still be able to be out and about. We headed straight to the beach and spent an hour building sandcastles. It was cold and windy… but they had a great time.
I spent the evening printing out yet more worksheets for next week. My poor printer takes so long to print anything. May have also drunk too much wine. Have a feeling that could well become a common occurrence going forward.. assuming of course we can get hold of it. 

Blog Posts this week
I had a couple of paid blog jobs this week. I can not see that trend continuing with everything that is going on. Plus not travelling  at all means I will have to go back to my roots with content in the coming weeks.
Interested to see how next week will with us all at home! Hopefully our first attempt at home schooling will be stress free! (who am I kidding)
You are invited to the Inlinkz link party!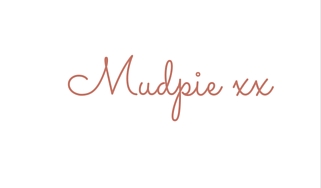 If you've liked this post please follow me on my social media channels:
Mudpie Fridays: Twitter | Instagram | Facebook | Pinterest | LinkedIn